We are so excited to see our students on campus today for our Sports Clinic ⚽️🏀🏈🏐👟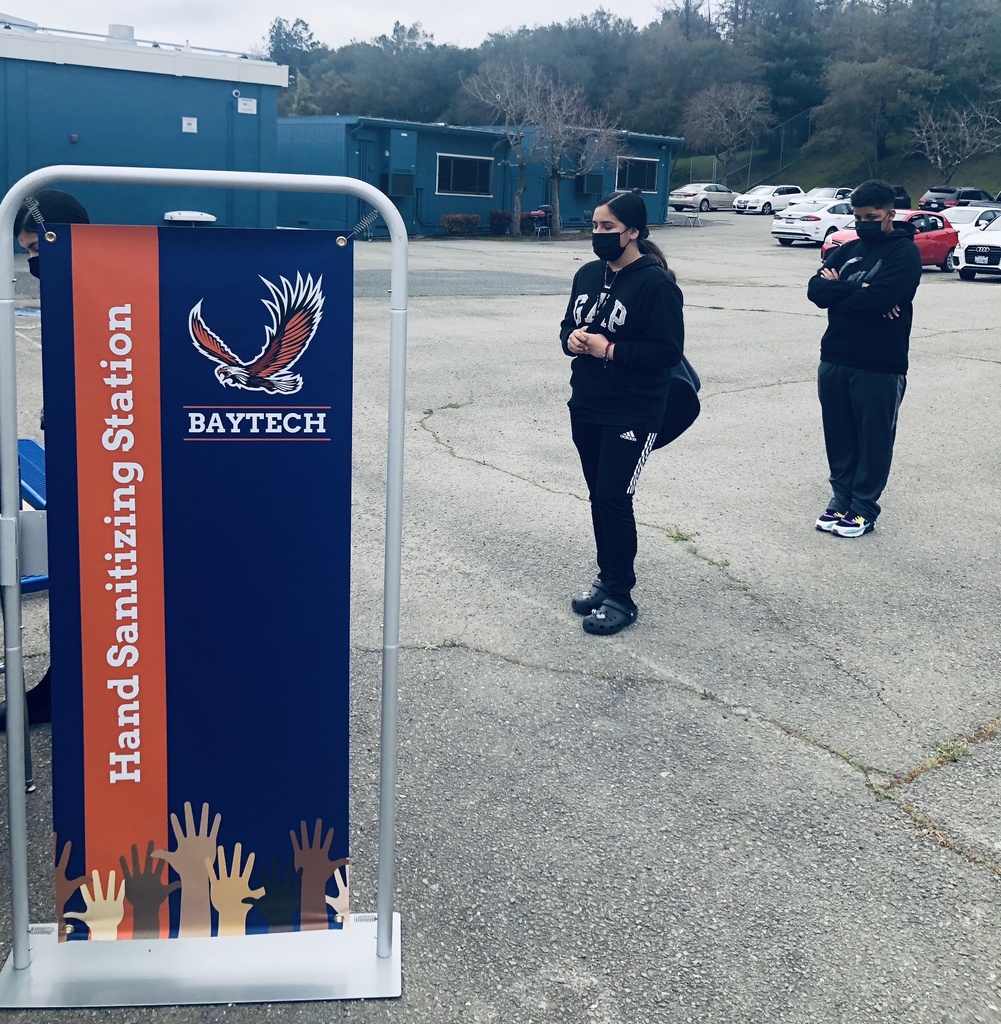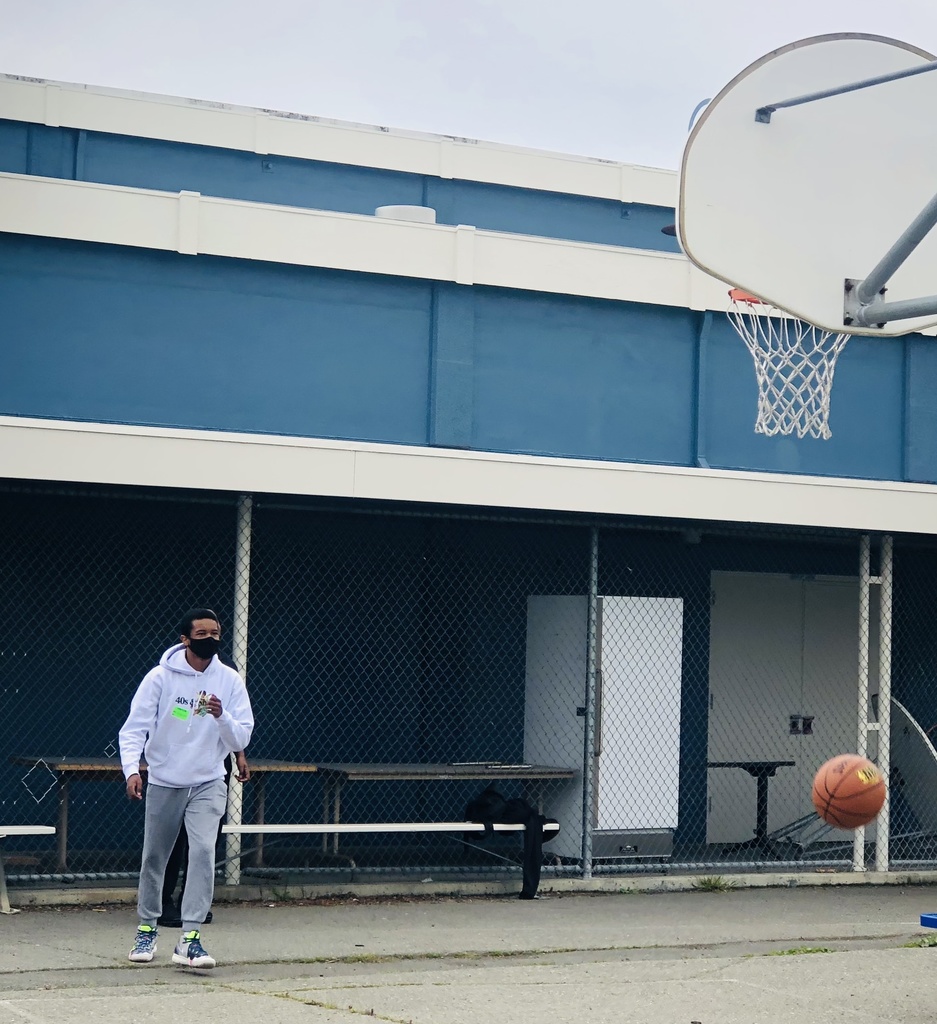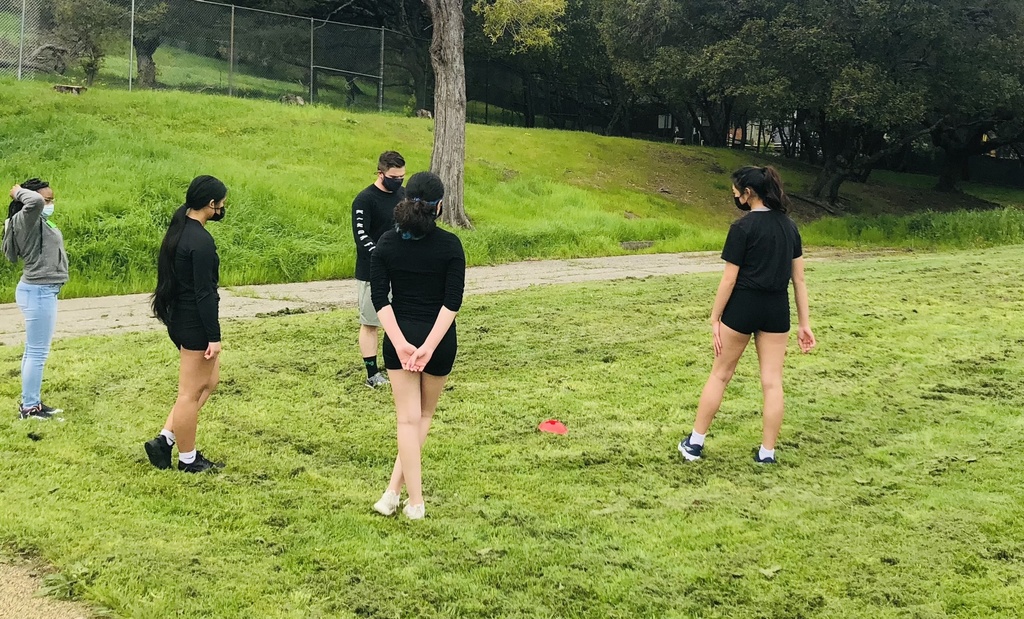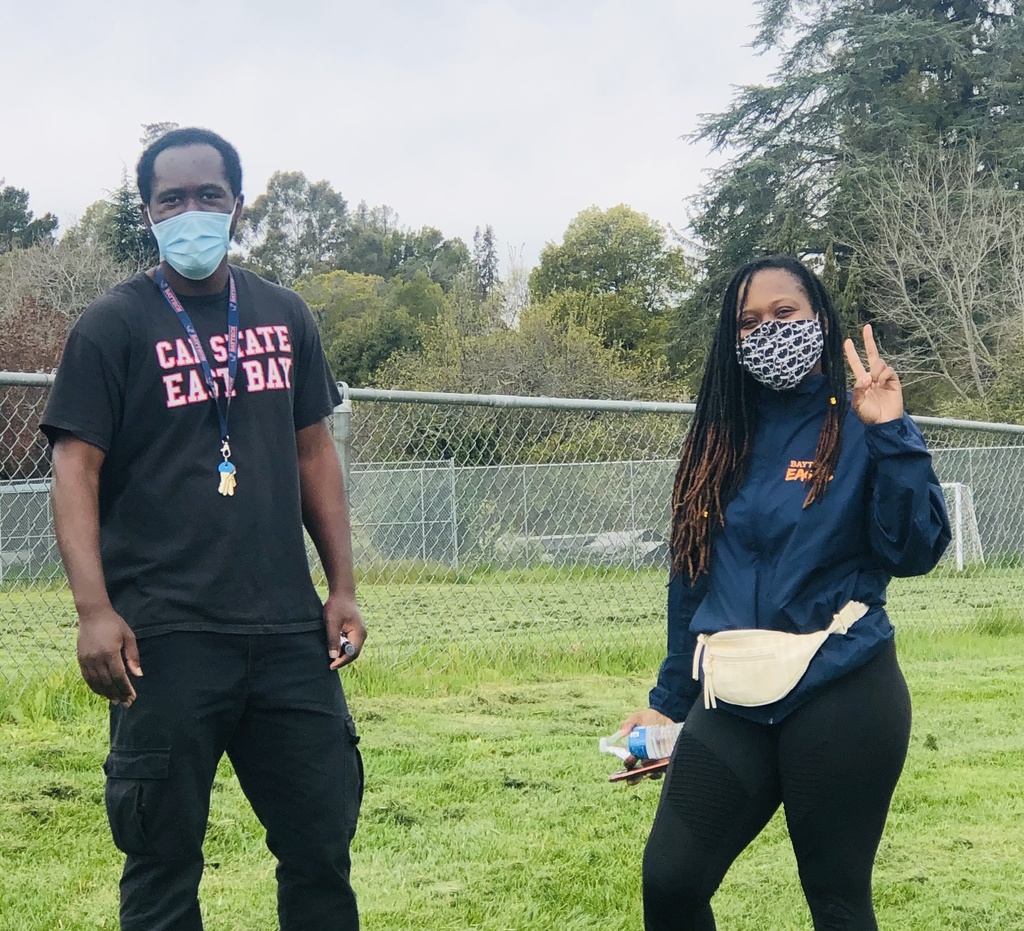 Meal Pick-Up is happening TODAY from 1:30pm until 3:30pm. 🍎🥪 ALL students 18 years old or younger regardless of what school they attend and can receive meals for the week during our Meal Pick-Up time. 🧡💙🦅 For any questions regarding our Meal Pick-Up Program, please call the BayTech office at (510) 382-9932 or email us at
info@baytechschool.org
For additional free meal pick-up sites, visit the BayTech Website at baytechschool.org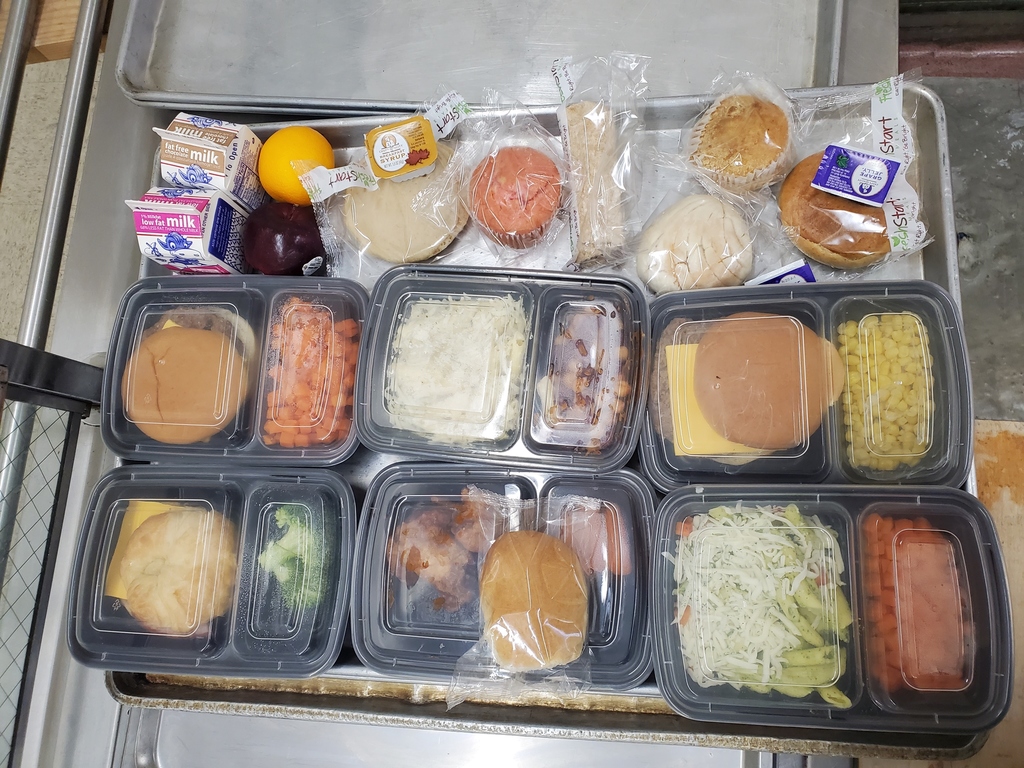 CONGRATULATIONS future BayTech Eagles! The lottery results are live and we are excited to welcome our incoming 2021-22 students 🙌 If you have any questions regarding accepting your offer or enrollment, please call the BayTech Office at (510) 382-9932 or email
info@baytechschool.org
. 🧡💙🦅
https://youtu.be/fQQhLztopcQ

THANK YOU to our BayTech Ambassadors for doing an AMAZING job at showcasing their success & experiences at BayTech during our Open House & WASC Visit this week! 🧡 💙 🦅 #DistanceLearning #CharterSchool #Oakland #BayTech #ApplyNow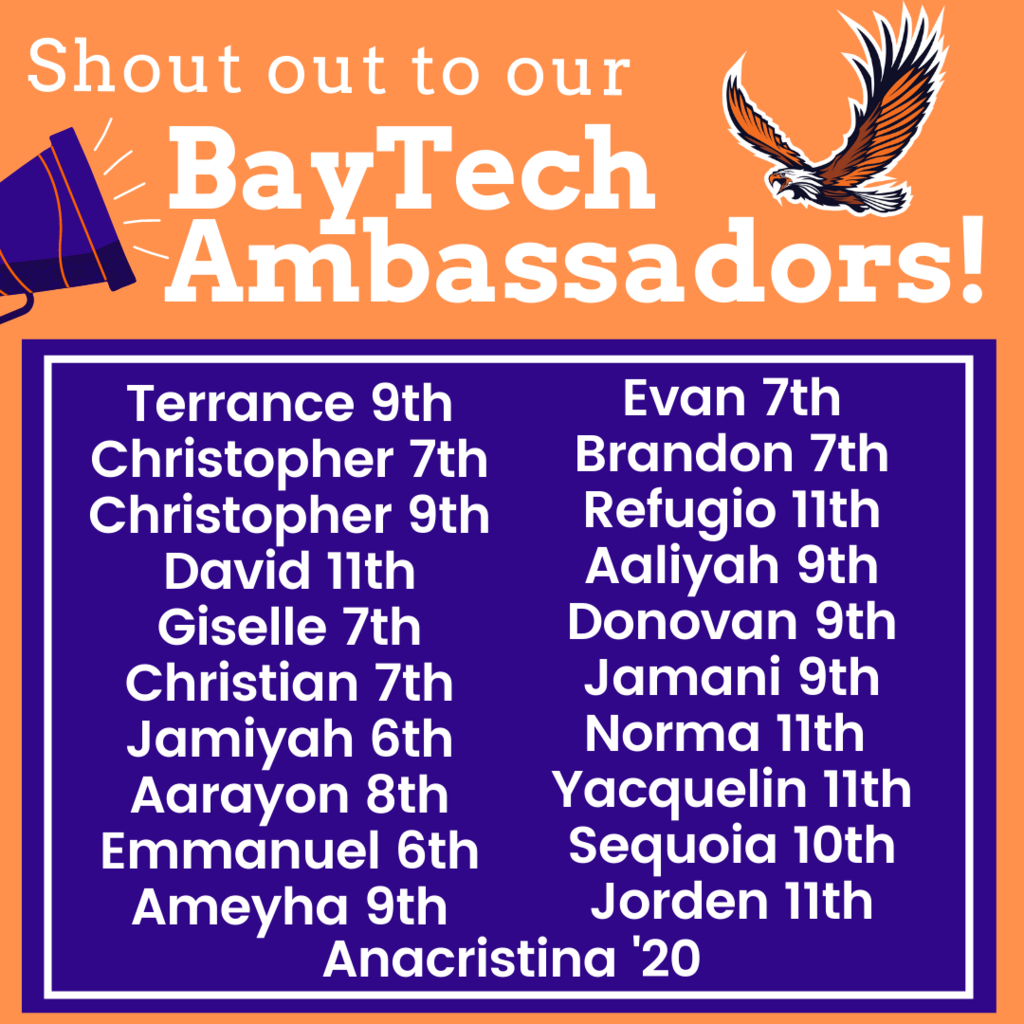 BayTech Students: There will NO SCHOOL tomorrow, Friday, March 12th. Classes will resume on Monday, March 15th. Estudiantes de BayTech: No habrá escuela MAÑANA viernes 12 de marzo. La escuela se reanudará lunes 15 de marzo.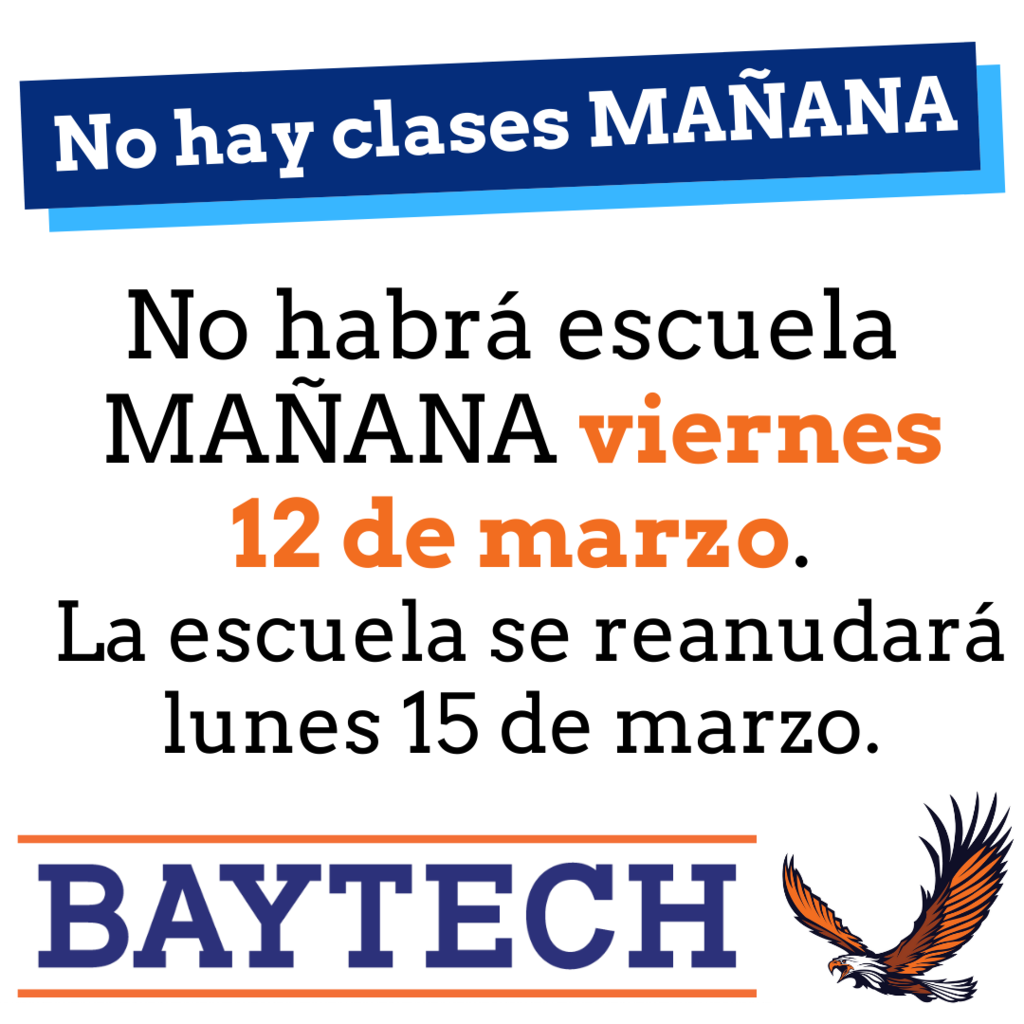 Join us Saturday, March 13th from 1pm-2pm for our Virtual Open House! Talk to our students, teachers & families, and learn all about BayTech 🧡💙🦅 Register at
https://bit.ly/BayTech2021_OpenHouse_Registration
We hope to *virtually* see you there! _________ ¡Únase a nosotros sábado 13 de marzo de 1pm a 2pm para nuestra Casa Abierta Virtual! Hable con nuestros estudiantes, maestros y familias, y aprenda todo sobre BayTech🧡💙🦅 Regístrese en
https://bit.ly/BayTech2021_OpenHouse_Registration
¡Esperamos verte allí!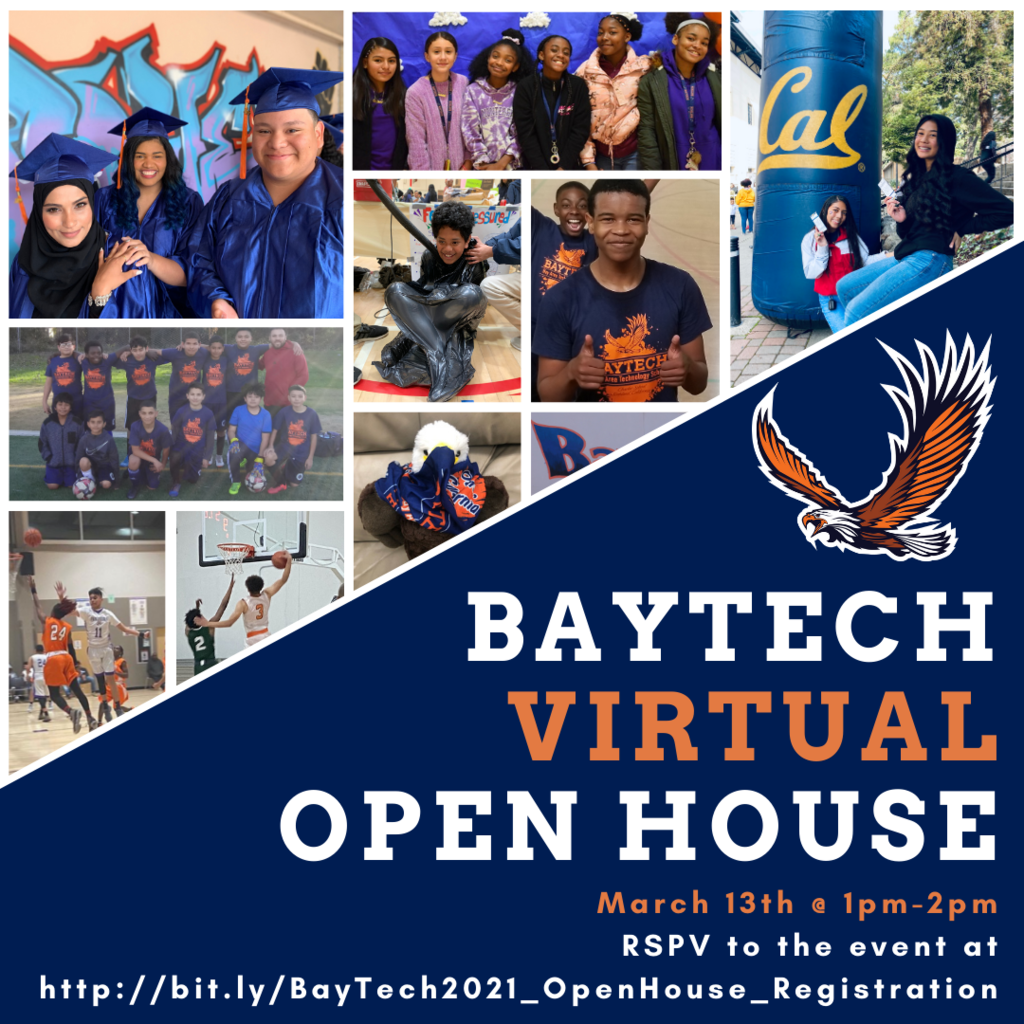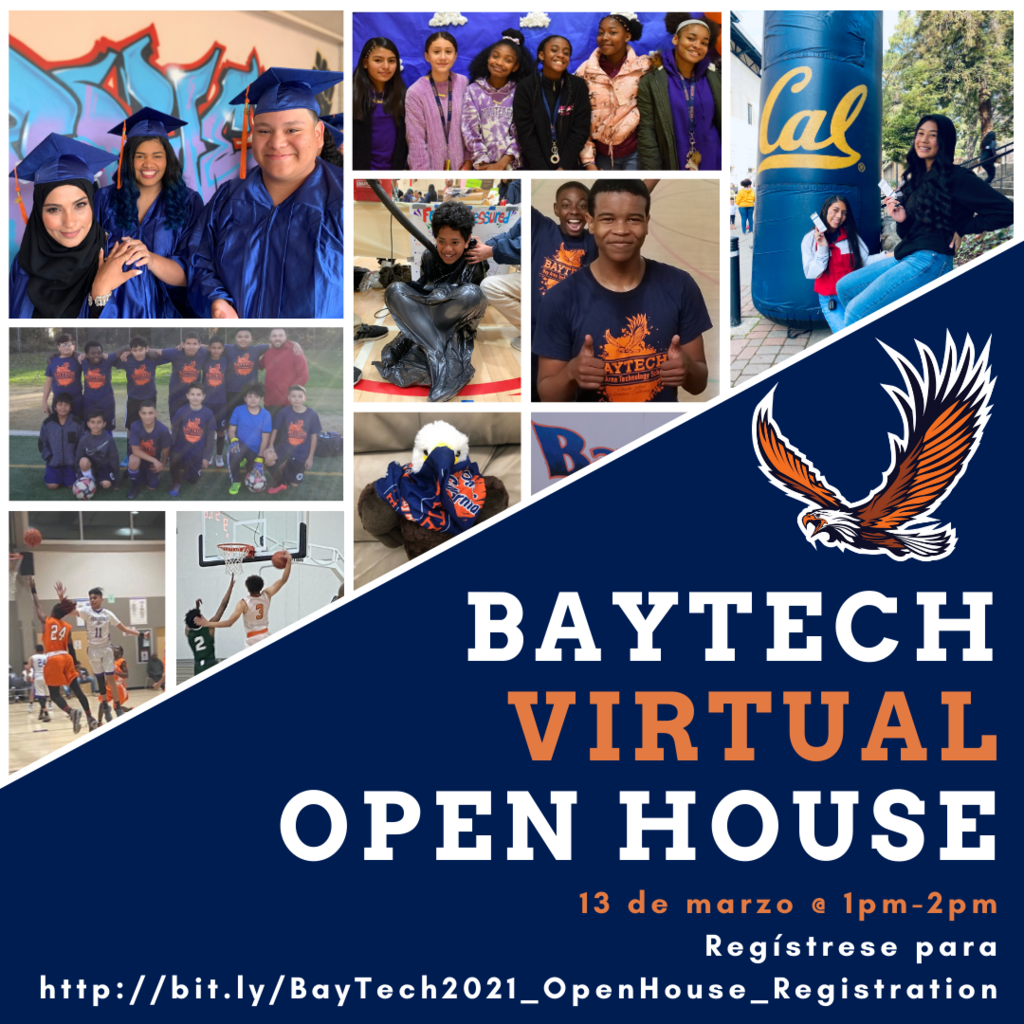 We have a busy week at BayTech! Wednesday, we begin our Sports Clinics from 1pm-4pm. Thursday, lottery results will be sent out. Friday, there is no school! Saturday is our Virtual Open House at 1pm. Also, in honor of International Women's Day, we have Ms. Nieves & Ms. Frost, two of the AMAZING women who work at BayTech featured in this week's video!
https://youtu.be/2KqidKrQIp0

Meal Pick-Up is happening TODAY from 1:30pm until 3:30pm. 🍎🥪 ALL students 18 years old or younger regardless of what school they attend and can receive meals for the week during our Meal Pick-Up time. 🧡💙🦅 For any questions regarding our Meal Pick-Up Program, please call the BayTech office at (510) 382-9932 or email us at
info@baytechschool.org
For additional free meal pick-up sites, visit the BayTech Website at baytechschool.org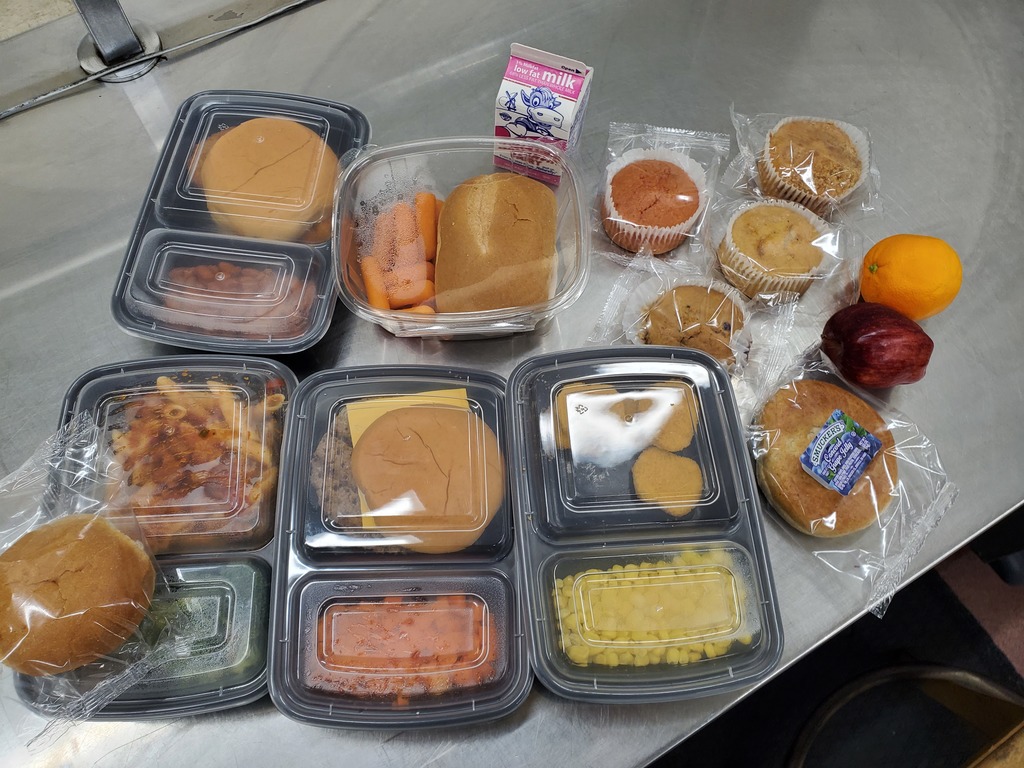 Have you met Buttercup? Buttercup is BayTech's adopted cow through the Discover Dairy Adopt a Cow Program 🐮She was born on Oct 3rd, 2020 and lives in Waukon, Iowa with her mom, Blossom, & 140 of her closest cow friends!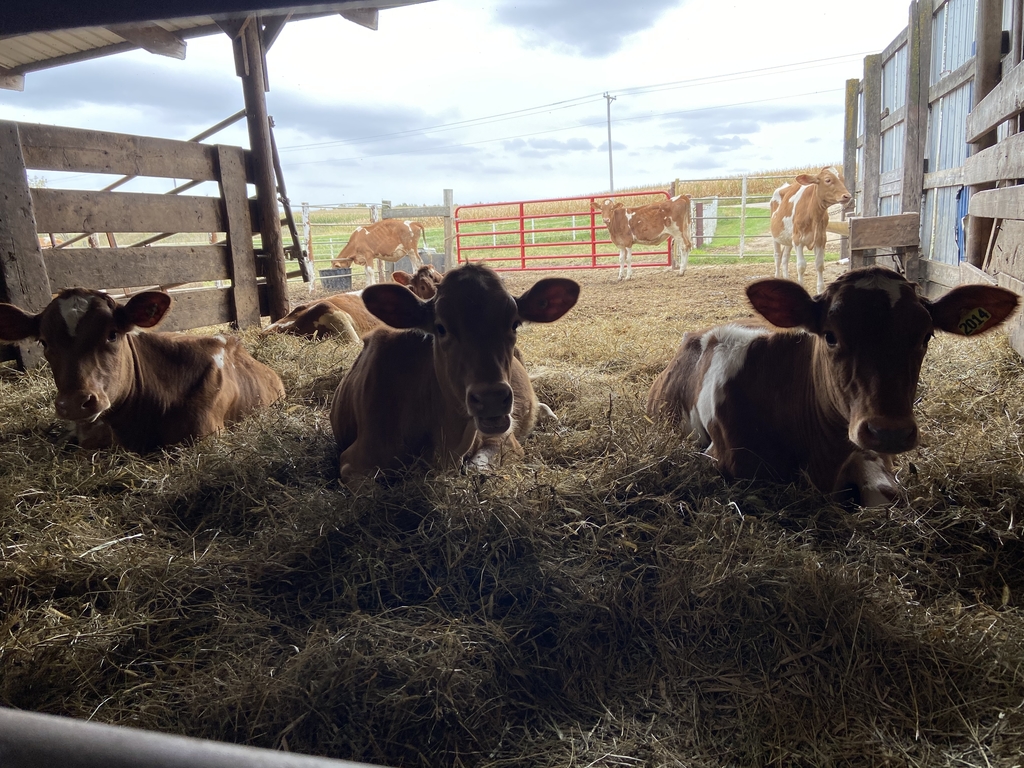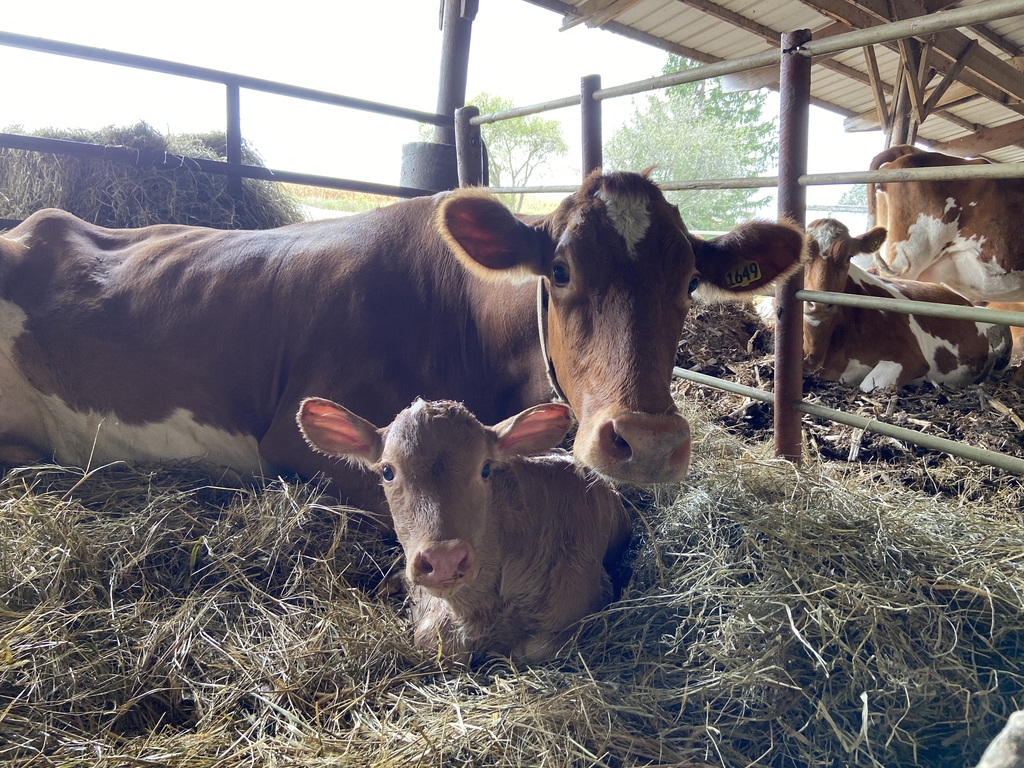 Checkout this week's Weekly Update Video starring Ms. Perez, Mr. Repetto, the Nicholas Brothers and Frank Sinatra!
https://youtu.be/oNI7nfkMwto


A BIG Thank You to Acosta Family from Colton, California for donating garlic bulbs, 2 kinds of onions, fennel, spinach, 2 varieties of basil, cilantro, rosemary, tomato, oregano, arugula, jalapeño, bell pepper & aloe vera to kick off the start of our BayTech Garden 🌱

It's your chance to choose our next Reading Period Book! Vote between Jurassic Park, The Hobbit, The Hunger Games, The Boy in the Stripped Pyjamas, Eragon and Election📚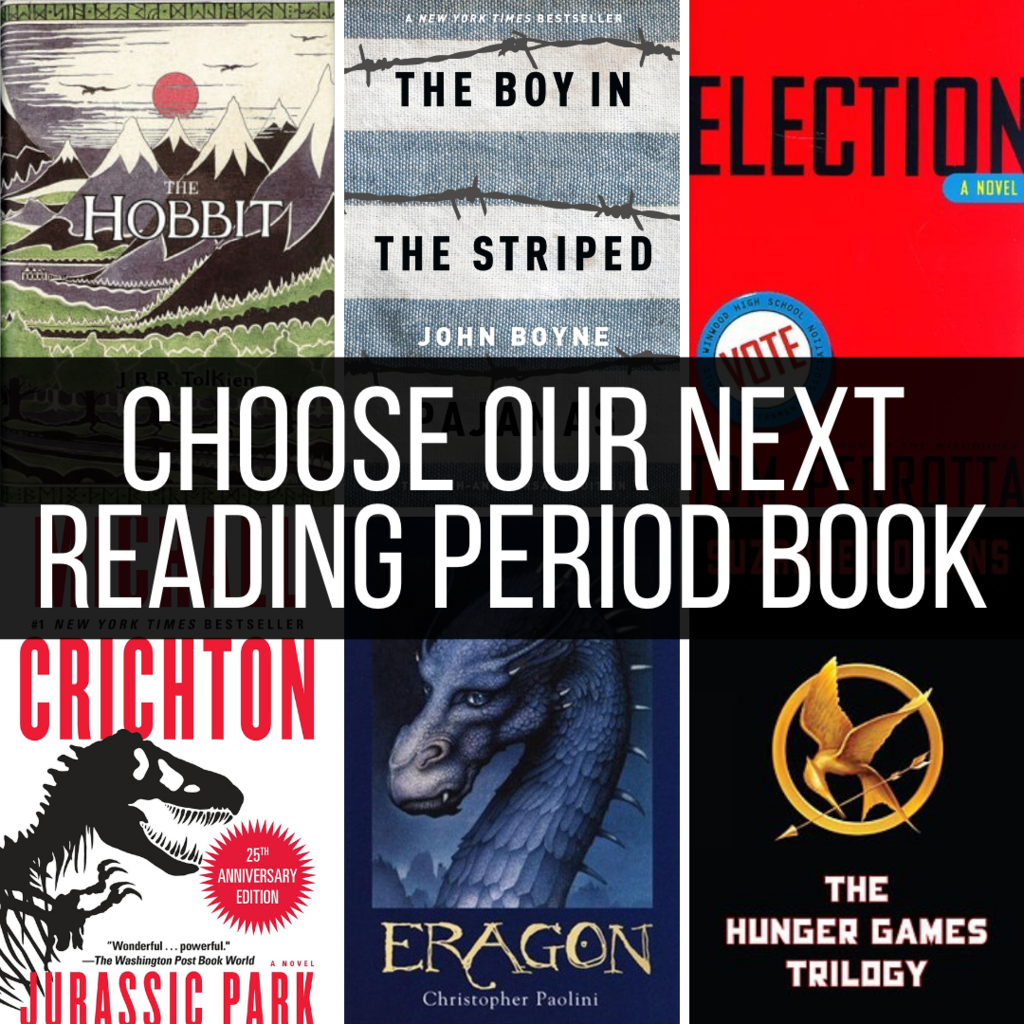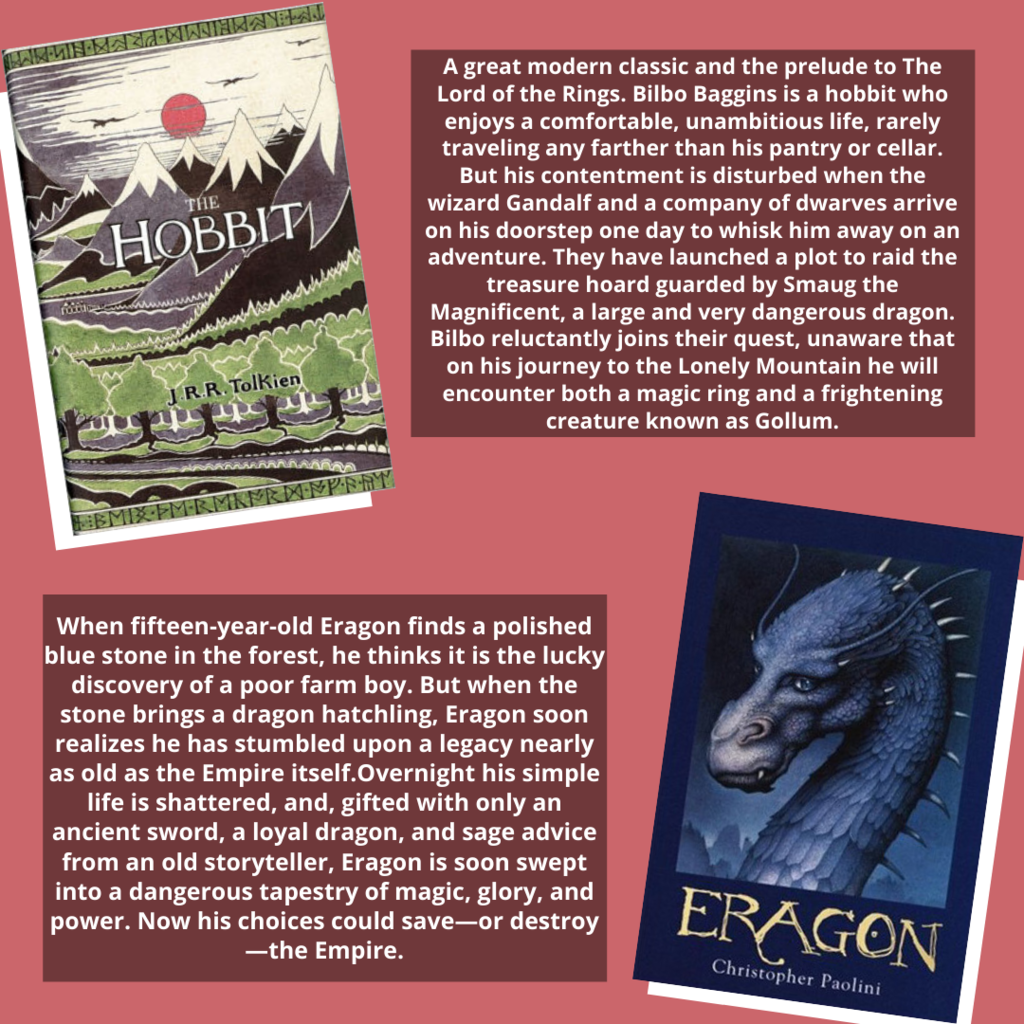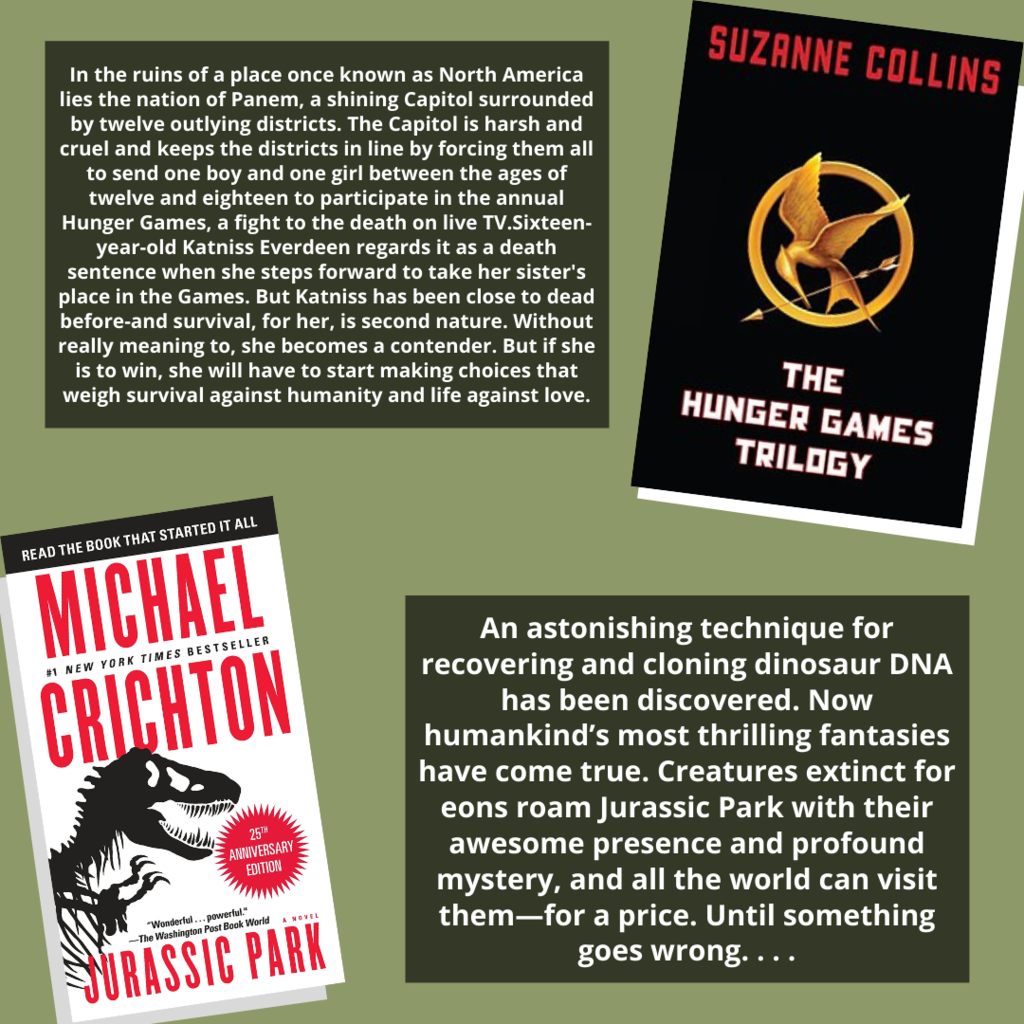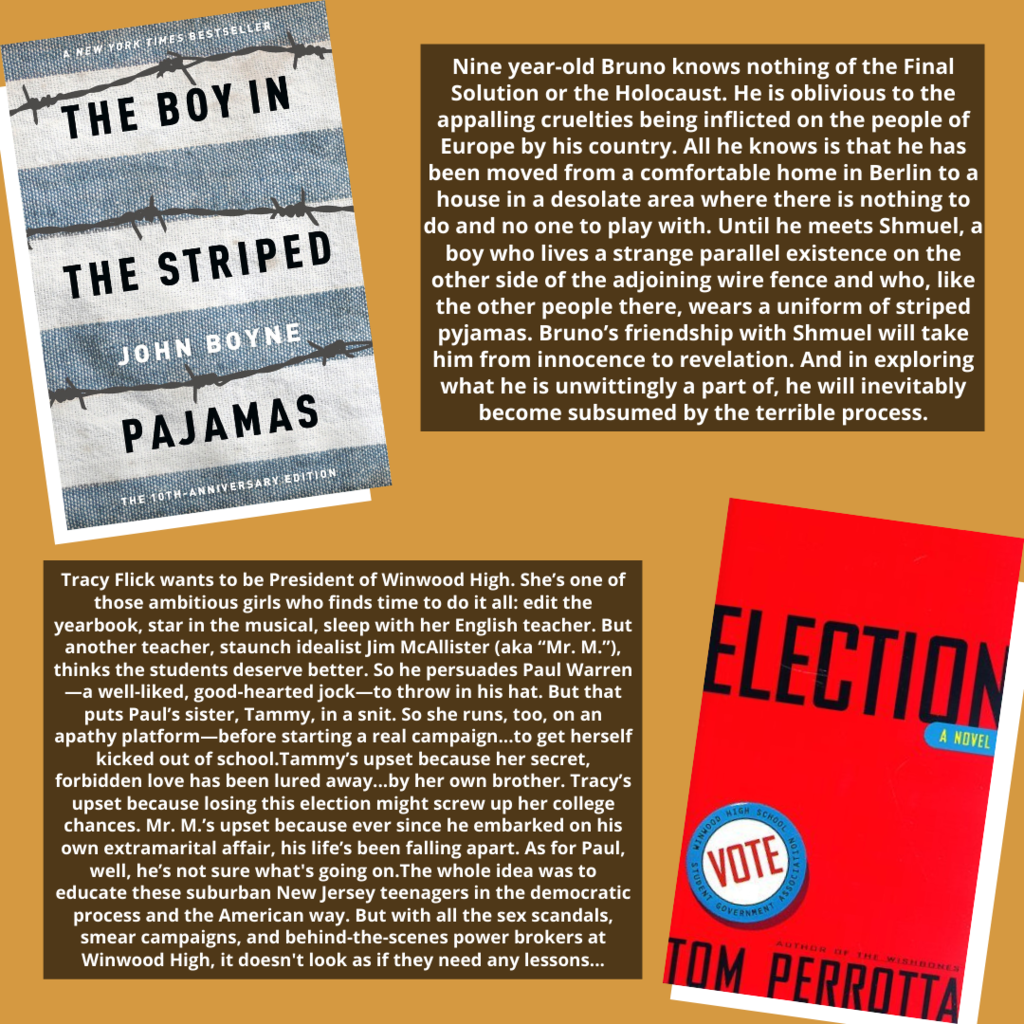 BayTech's BSU is hosting a celebration of successful Black community leaders in honor of Black History Month! 🙌 Join BayTech's Black Student Union on Wednesday, Feb. 24th from to 11:45am-1:45pm as we hear from: Captain Bob Hookfin - Oakland Police Dept. Cecilia Taylor - Menlo Park City Councilmember Tamara Shiloh - Author and Storyteller Meow Poet, Educator, & Creator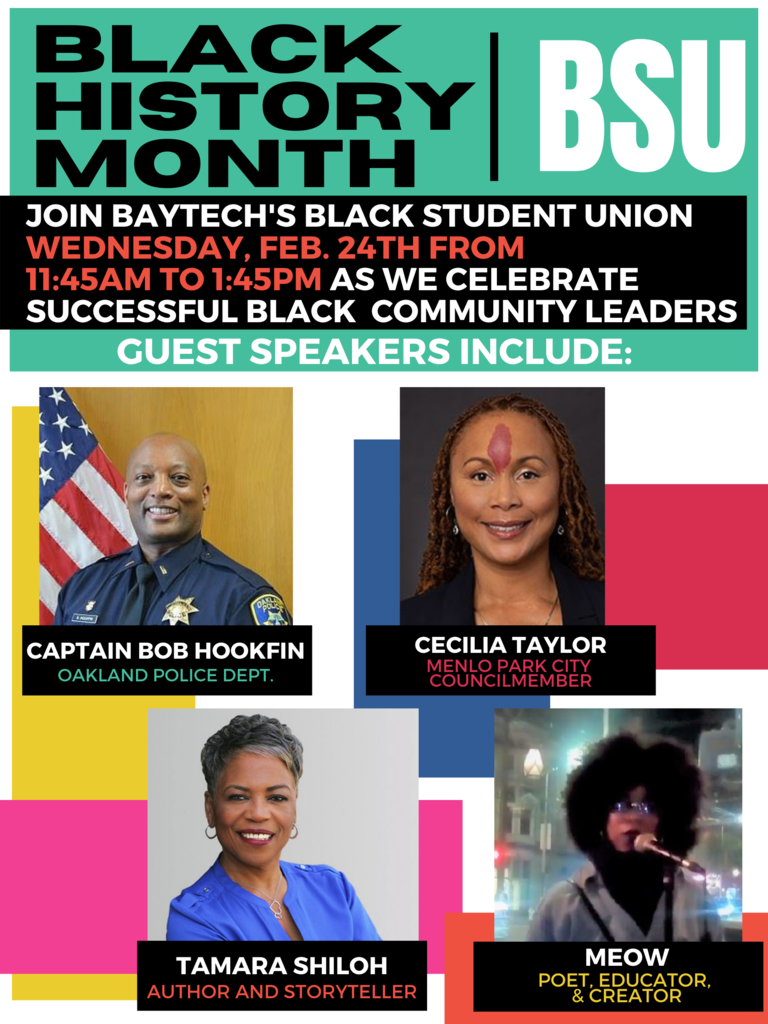 Current BayTech Students: Intent to Re/Enroll Forms are due THIS Friday, February, 26th. All current BayTech Students MUST complete an Intent to Re/Enroll form by Friday, February 26th to ensure their seat for the 2021-22 school year. Forms can be completed on our website baytechschool.org, at
https://bit.ly/BayTech_ReEnroll
or via email at
info@baytechschool.org
.

We have an open enrollment policy at BayTech and ALL Students who apply through the Oakland Enrolls application process are eligible to attend BayTech! Find our how we support our students individually during this week's interview with our High School Education Specialist Ms. Williams 🧡💙🦅
https://youtu.be/ratpj0PZyPk

BayTech's BSU is hosting a celebration of successful Black community leaders in honor of Black History Month! Join BayTech's Black Student Union on Wednesday, Feb. 24th from to 11:45am-1:45pm as we hear from Captain Bob Hookfin - Oakland Police Dept., Cecilia Taylor - Menlo Park City Councilmember, Tamara Shiloh - Author and Storyteller and Meow Poet, Educator, & Creator 🙌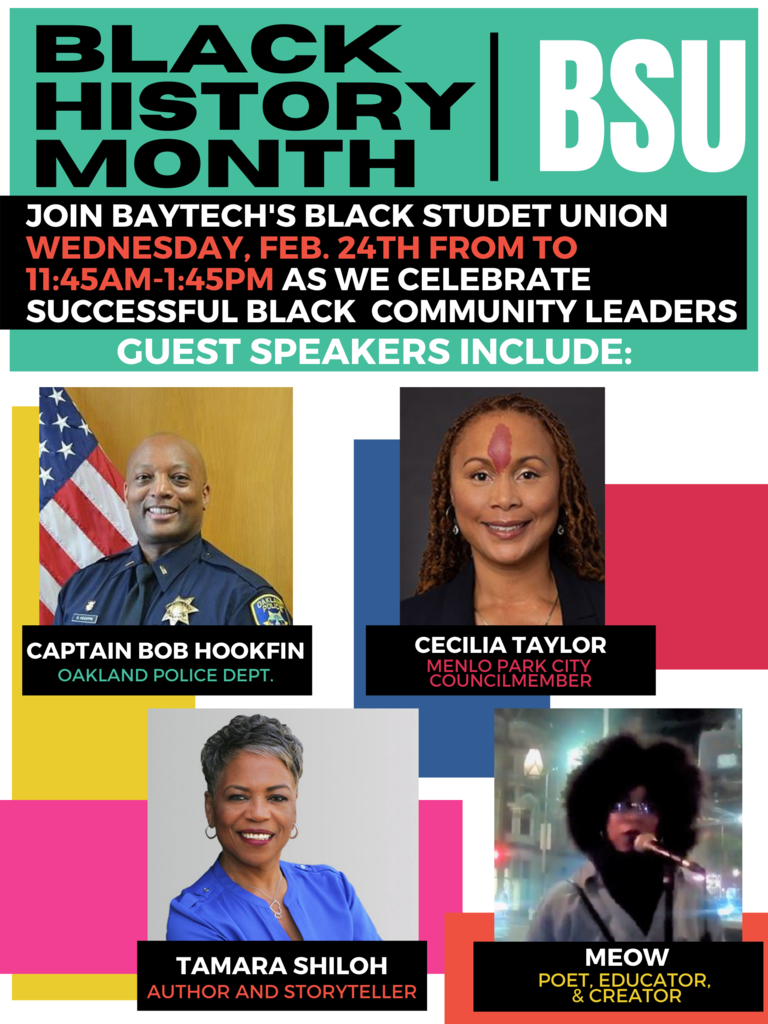 National College Resource Foundation is holding their HBCU Caravan TODAY @ noon for Oakland, Alameda & West Contra Costa district students! Students can meet with up to 50 Historically Black Colleges and Universities (HBCUs) and gain knowledge and insight about the legacy and history of HBCUs. Register here to join TODAY's event:
https://hopin.com/events/black-college-expo-oakland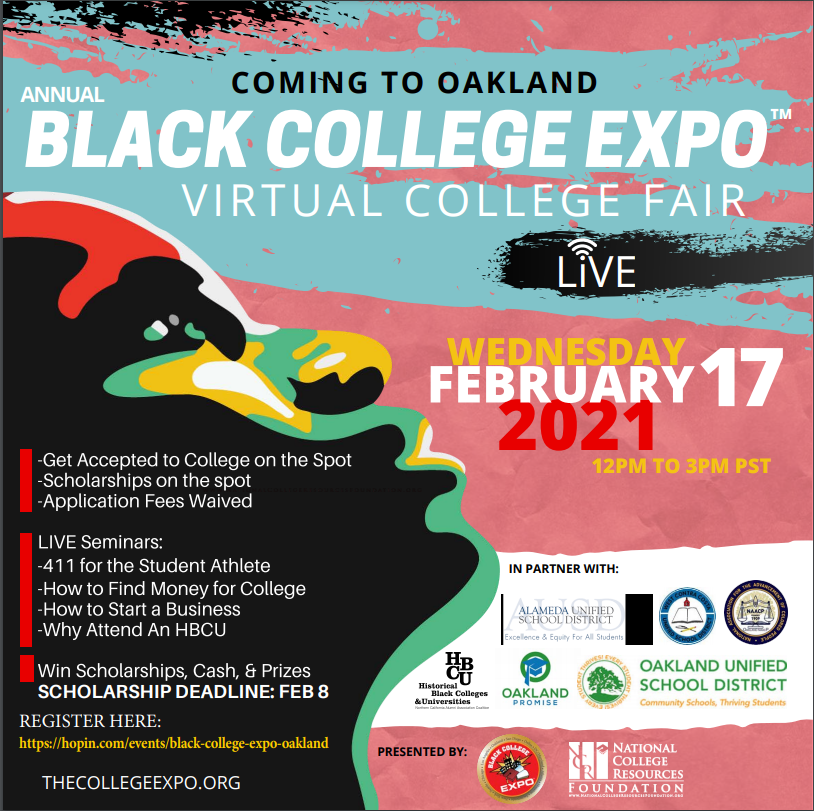 Come pick up your i-Ready shirt during our Meal Pick-Up today from 1:30pm-3:30pm! If you increase your i-Ready score from the 1st to 2nd diagnostic, you get a FREE t-shirt 🙌Check in with your Eagle Period to see if you qualify🧡💙🦅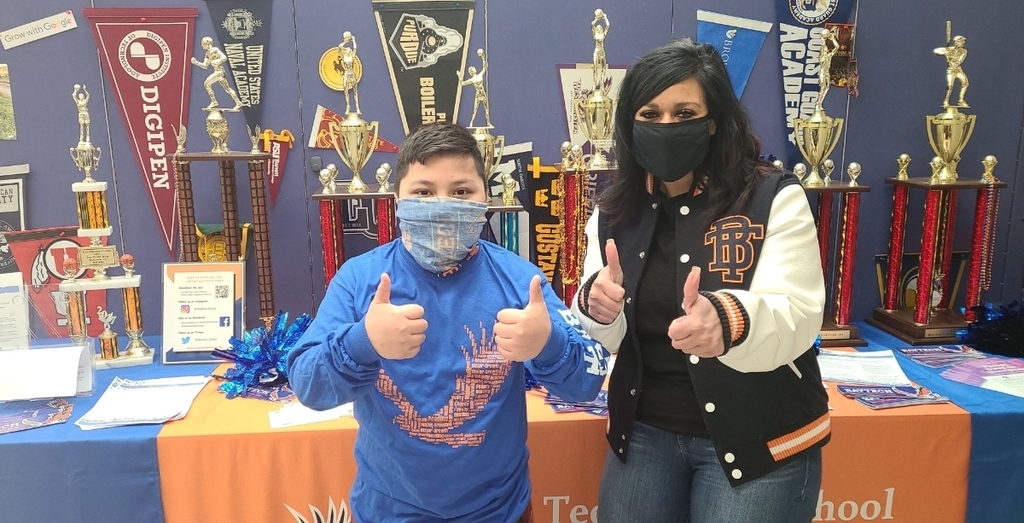 This week Dr. Feldman talks to the nicest person on campus, Ms. Perez! Find out why it's important to stay on Ms. Perez's good side on this week's Weekly Update 🧡💙🦅
https://youtu.be/hdpc1wvzQPQ