Thank you Dr. Smith and Mr. Hughes for helping our BayTech SENIORS complete their FAFSA forms! 🥳✨Seniors are getting ready to leave BayTech and prepare for college! Their futures are bright and full of possibilities. We are so proud of you seniors! 😭 The FAFSA stands for a Free Application for Federal Student Aid (FAFSA®) to apply for financial aid for college or graduate school. BayTech Named One of the Top Oakland High Schools for African American & Latinx Students to Graduate with Completed A-G Requirements for UC/4-year College Eligibility. 😎 We prepare our students for success! Bay Area Technology School is a WASC accredited independent tuition-free 6th-12th grade public charter school that is open to ALL students who seek admission. 🧡💙 For more information check out:
https://www.baytechschool.org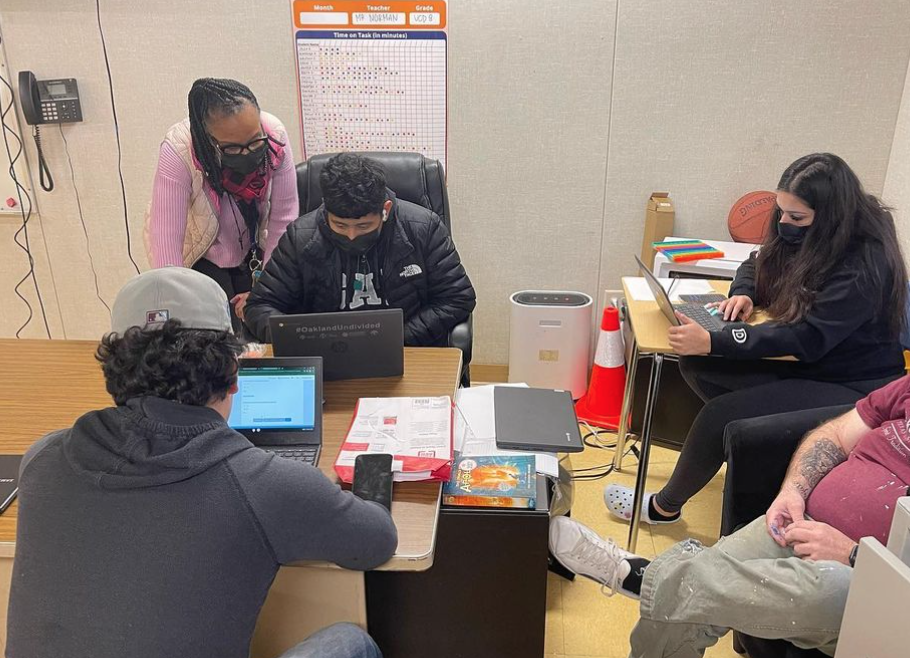 Are you looking for a new 6-12th grade FREE public charter school? Come check out BayTech! Our IN-PERSON Open House will be Saturday March 12th from 1pm-2pm. We will be starting with a brief presentation in our cafeteria, a tour of our facility and then a visit to our award-winning science fair. This year students in grades 6-10 will be presenting their science fair. At this event you will have a chance to meet our students, faculty and parents. The BayTech Science Fair is the largest 6-12 science fair in Oakland. To register for the event please see:
www.bit.ly/baytechsciencefair2022
🤩 See you there!

https://www.instagram.com/p/Cau-fJOPQmi/
BayTech Eagles have access to an Online Math Tutoring service that provides assistance 24/7! Our students have been using it at home, in school, and during Saturday School! Swipe to the right to see ➡️ the LIVE chat. Thank you @yupmathtutoring for supporting our students and being a great resource! 🤩

Science Fair is THIS Saturday! We had a special appearance with Mr. Cook, who kicked-off the week with a science experiment right on campus. Select students were nominated to participate in the experiment and were able to experience the whole show! Please join us this Saturday, March 12, at our annual Science Fair & Open House at 1pm. RSVP at:
www.bit.ly/baytechsciencefair2022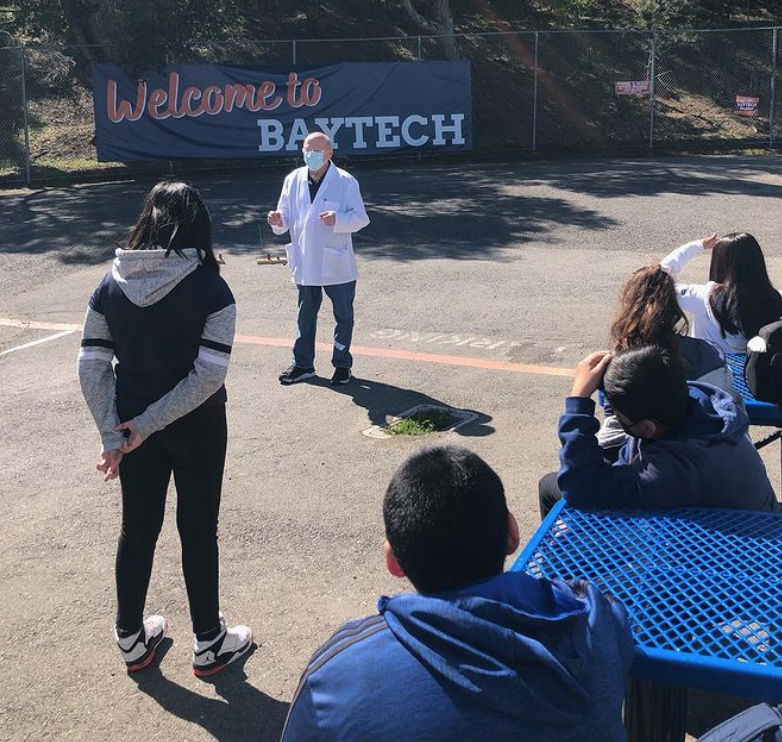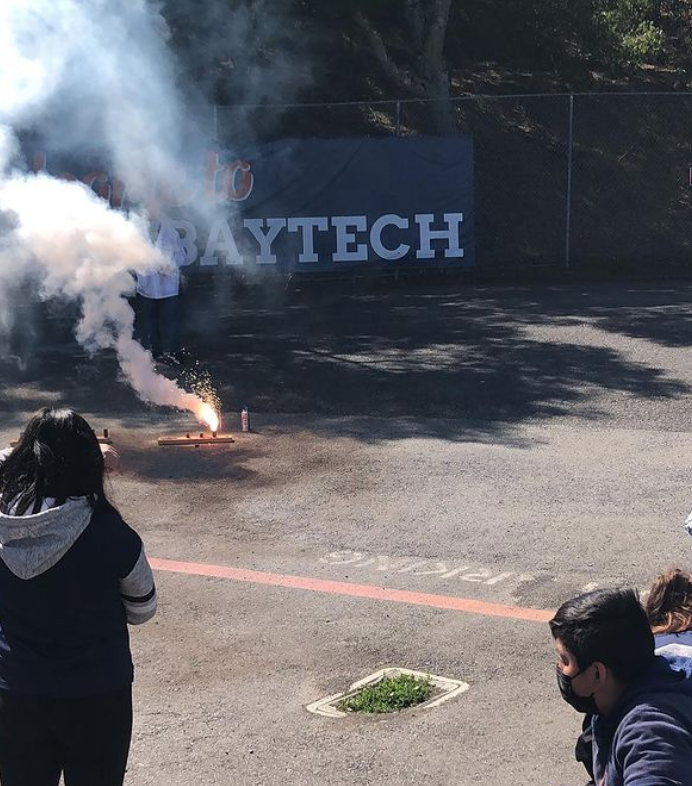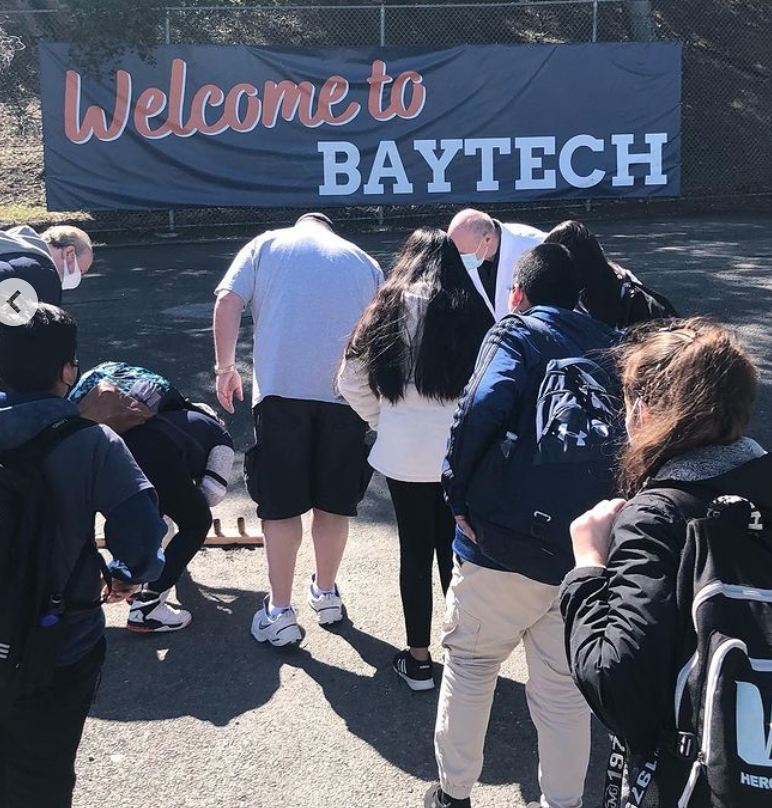 https://www.instagram.com/p/Cau3W0rPV74/
BayTech offers Saturday School TWICE a month to support and help students. Students are given an opportunity to catch up on missing assignments, complete any absent work, and receive 1-1 support by a teacher in a smaller setting. We also offer delicious breakfast foods and snacks for the students who attend Saturday School! 🥛🍴

It's Read-In Day in Ms. Ah's Humanities and Reading classes today! (with hot cocoa & snacks!) ☕️📚 The goal was to read for the entire period. Midway through, we had hot cocoa and snacks to keep us going for the rest of the hour. Students could read books, magazines, check out books online, or listen audio books. There are so many ways to read! Some students said after the class was over: "I am grateful for my reading book because it makes me smart. 🤓" "I am thankful we get hot cocoa!" "I am grateful for having this." "I am thankful for Ms. Ah letting us have a break from work and letting us have snacks." "I am thankful for being here today. Can we do this again?" Answer: Yes, we can and we will!!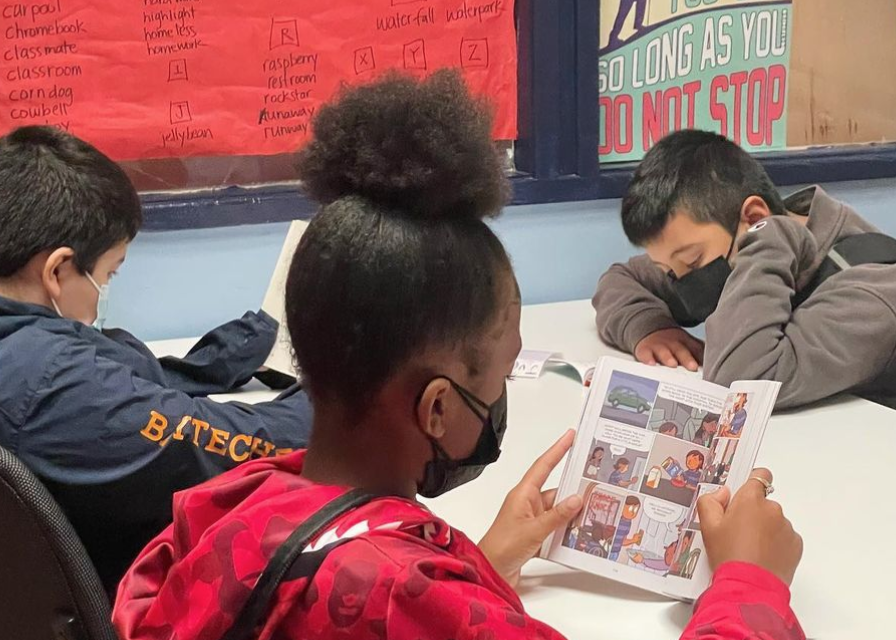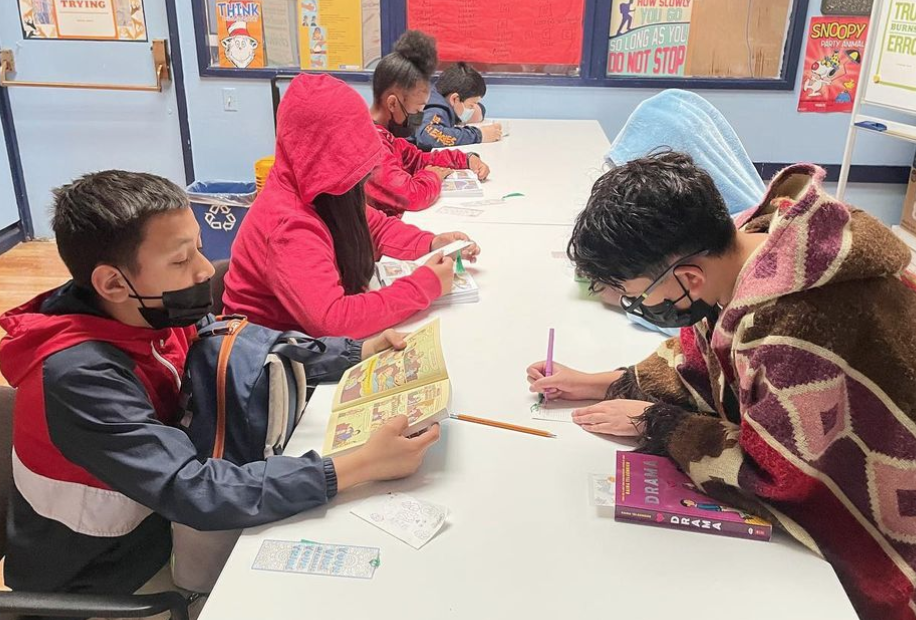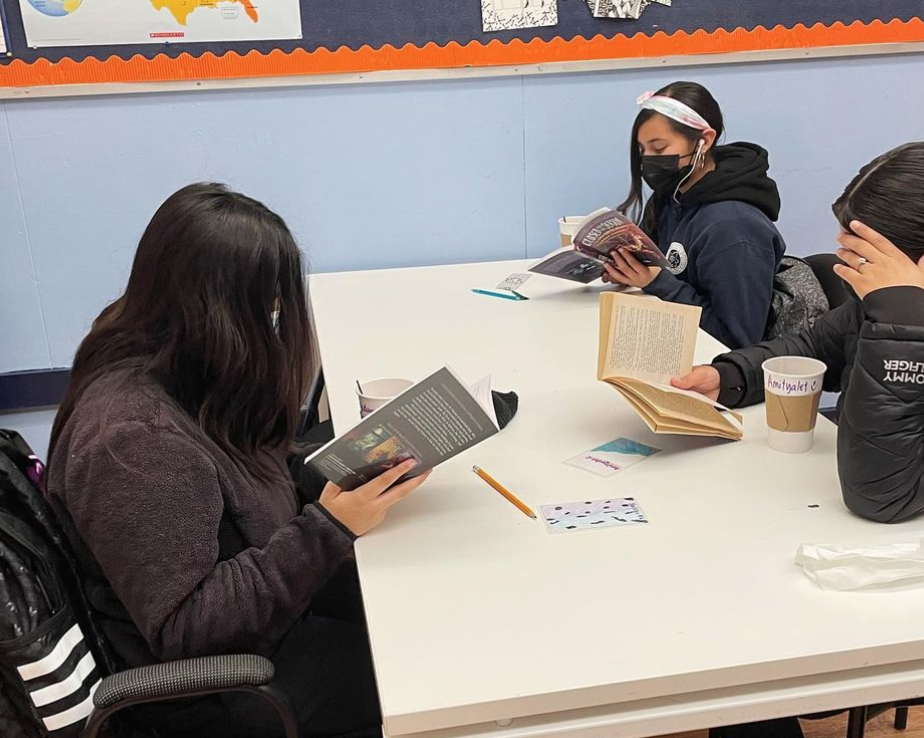 Last month was Black History Month. BayTech had a special assembly for both MS and HS, celebrating Black leaders, culture, and history. Thank you to Leadership and Ms. Ilochi was preparing a memorable event for our BayTech Eagles! 🧡💙
https://www.instagram.com/baytech.school/

BayTech Students and Families: We hope you enjoyed your winter break and we look forward to seeing you at 8:15am tomorrow, January 3rd for our first day of the Spring Semester. Please visit ParentSquare or use the link below for more important information regarding the start of the Spring Semester.
https://www.parentsquare.com/feeds/10412483
_______________________________ Estudiantes y familias de BayTech: Esperamos que hayan disfrutado de sus vacaciones de invierno y esperamos verlos mañana, 3 de enero, a las 8:15 am para nuestro primer día del semestre de primavera. Visite ParentSquare o use el enlace a continuación para obtener más información importante sobre el inicio del semestre de primavera.
https://www.parentsquare.com/feeds/10412483

TODAY is our Community Vaccination Clinic in partnership with La Clínica onsite from 1pm-6pm! We will be offering: - FREE Pfizer First Dose (for ages 5-11 & 12+) Free Second Dose will be offered on Wednesday 1/5/22 @ BAYTECH - FREE Pfizer & Moderna boosters - FREE Second Dose of Pfizer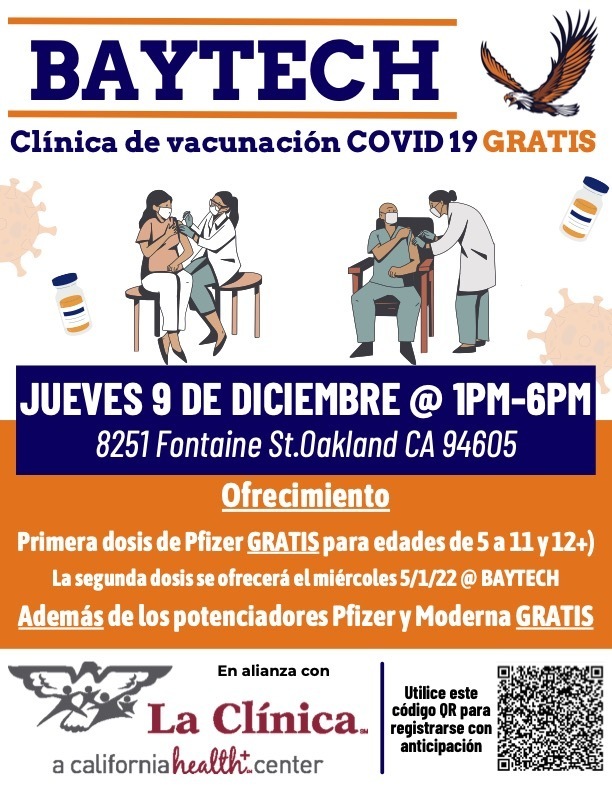 'Tis the season ⛄️🌲❤️ ••••••••••••••••••••••••• We love all of the amazing work from our 9th grade art class 🧡💙🦅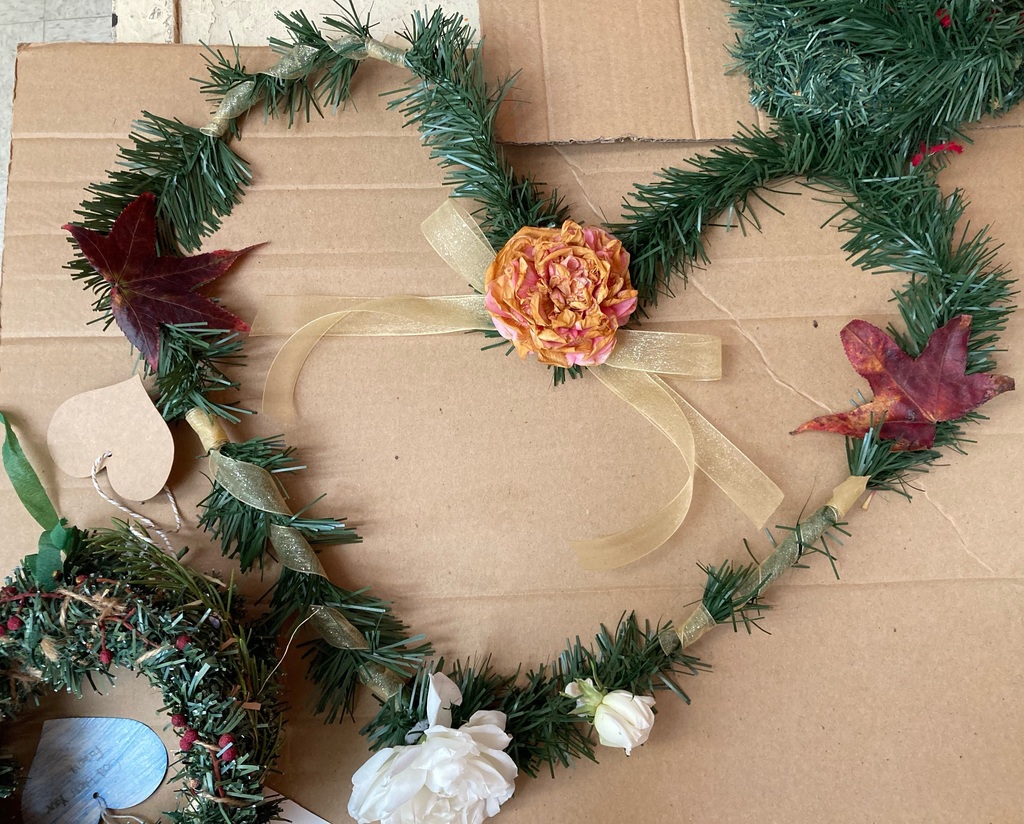 TOMORROW Night @ 6pm La Clínica will be hosting a COVID Vaccine Informational Night via Zoom. They will be providing information including: - Vaccine benefits & eligibility - What you need to know - Talking to your child about the vaccine - What happens after? - Are you "completely vaccinated?" Please use the following link to join tomorrow's meeting:
https://bit.ly/VaxClinic_InfoNight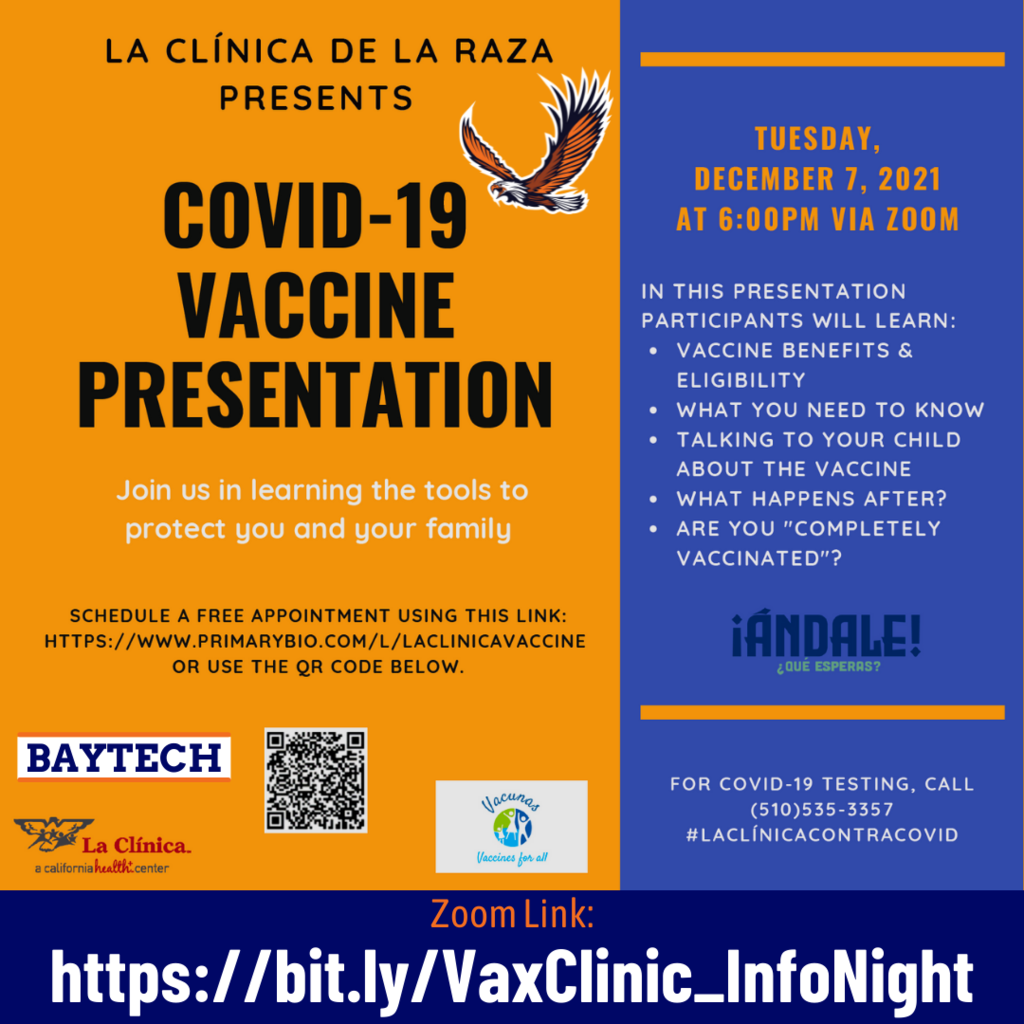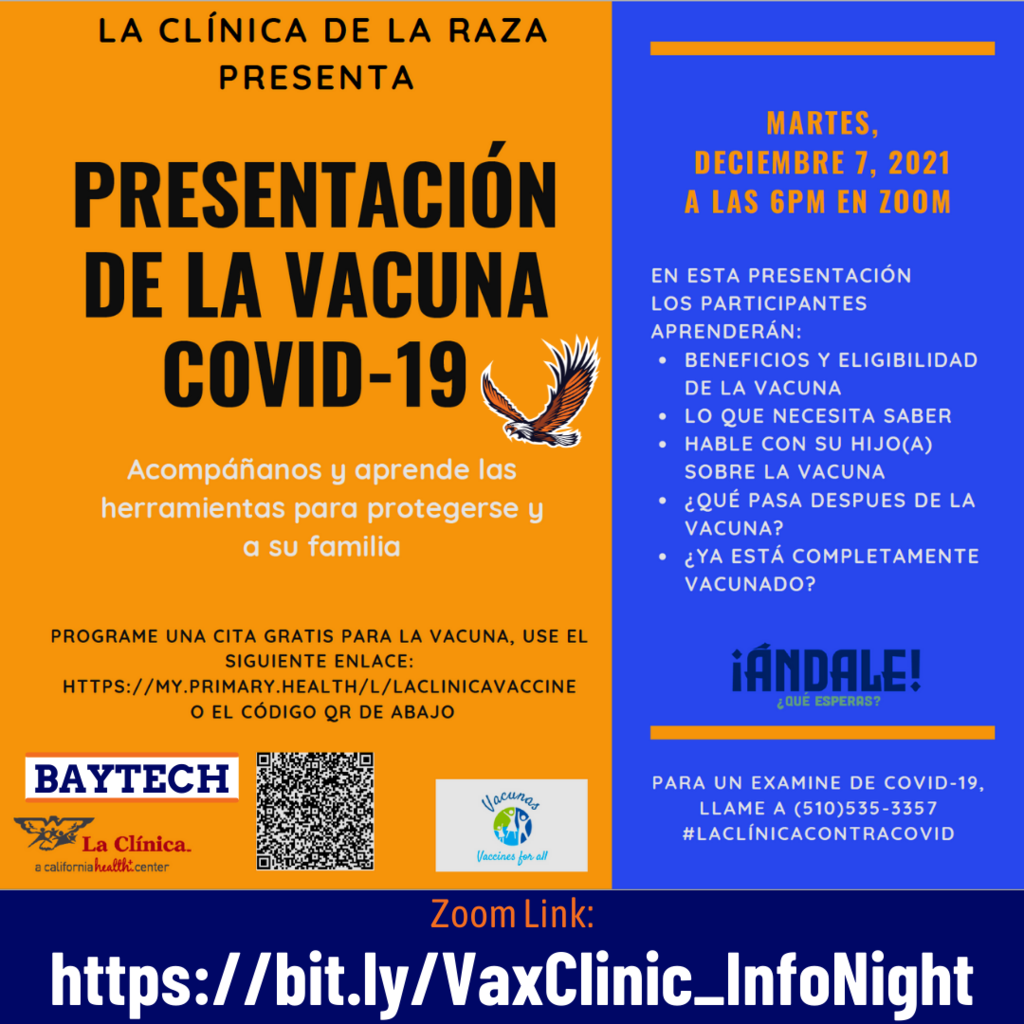 Roots Community Health Center is providing FREE appointments for families and students with asthma offering the best tips and tricks on how to better control your asthma. For more information call (510) 777-1177 or email
programs@rootsclinic.org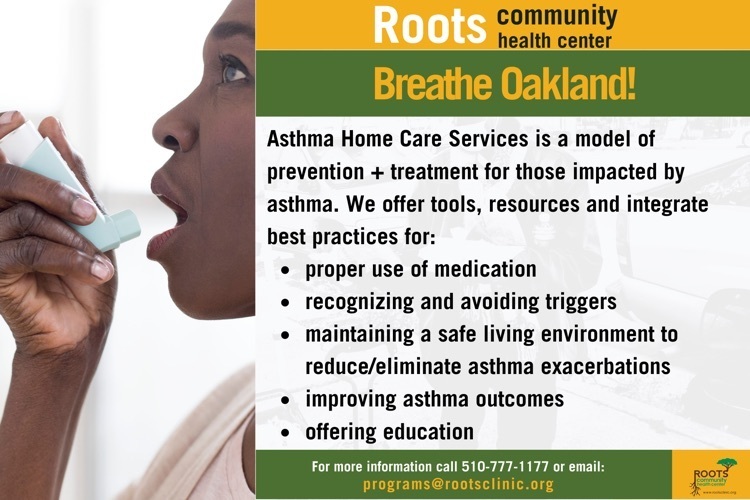 The Chess Club is back for the 2021-22 school year 🙌 ♟🧡💙🦅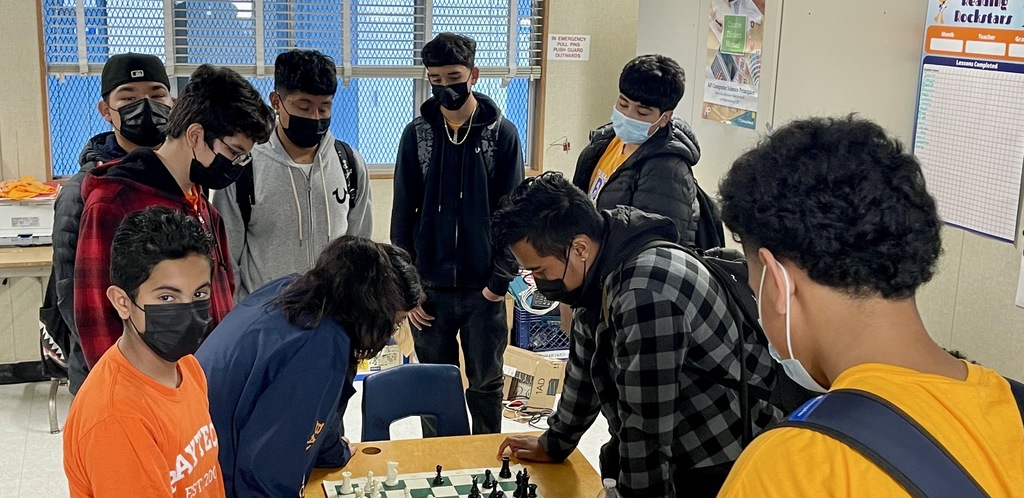 Congratulations to our Women's Volleyball Team on their championship win over the weekend 🙌🏐🧡💙🦅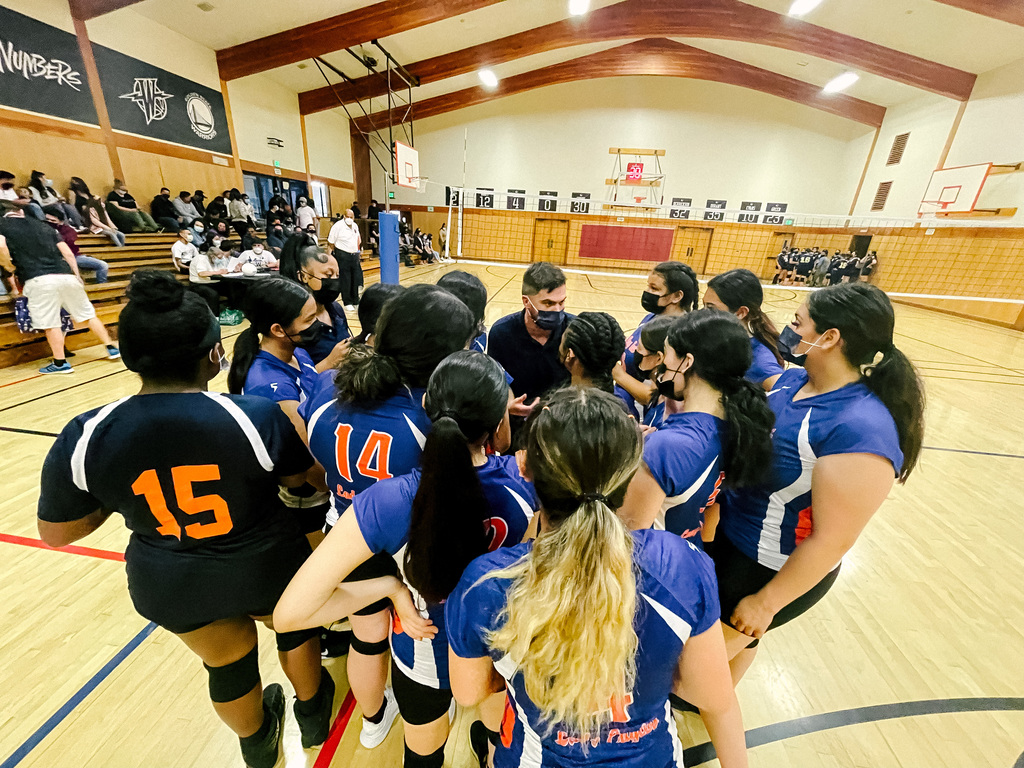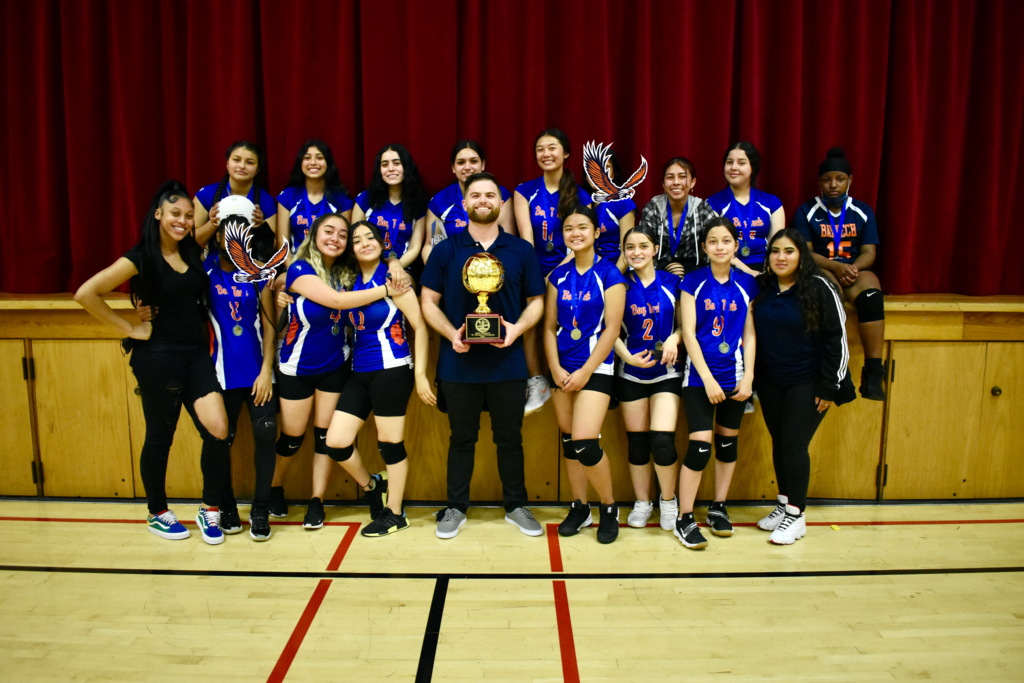 Thank you Emerson Collective for donating lab coats for our students, allowing them to conduct safe hands-on experiments!🥼🧡💙🦅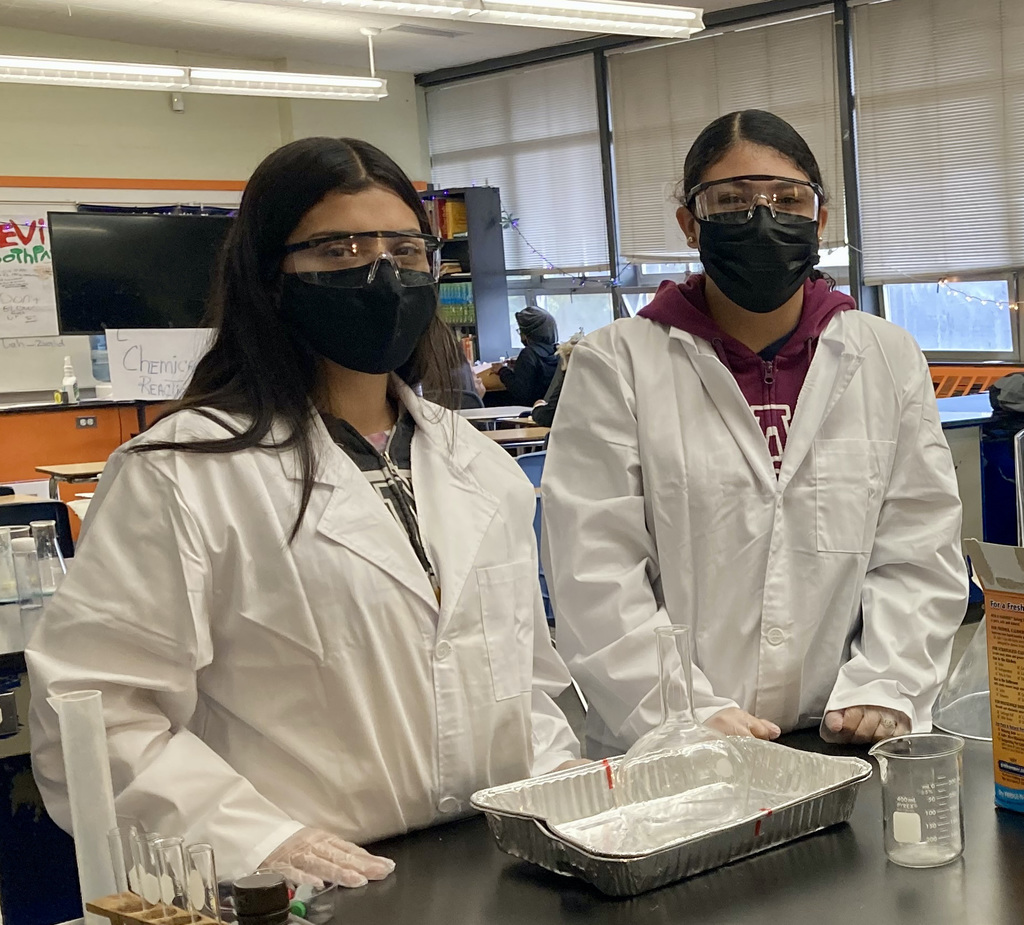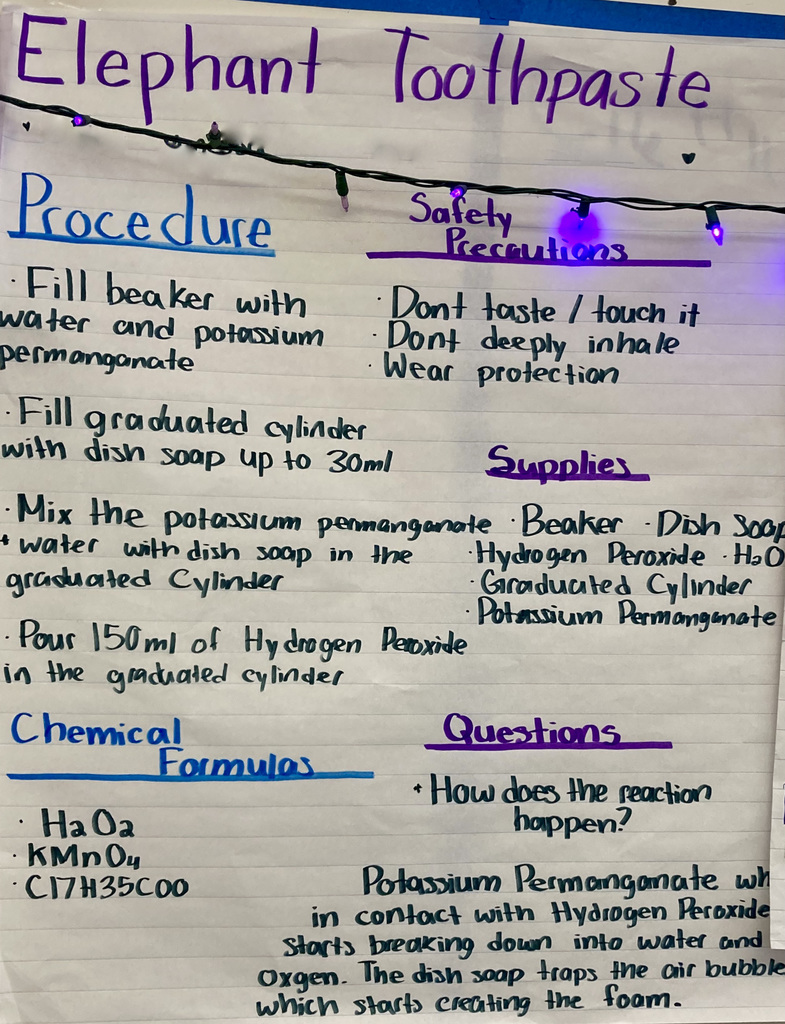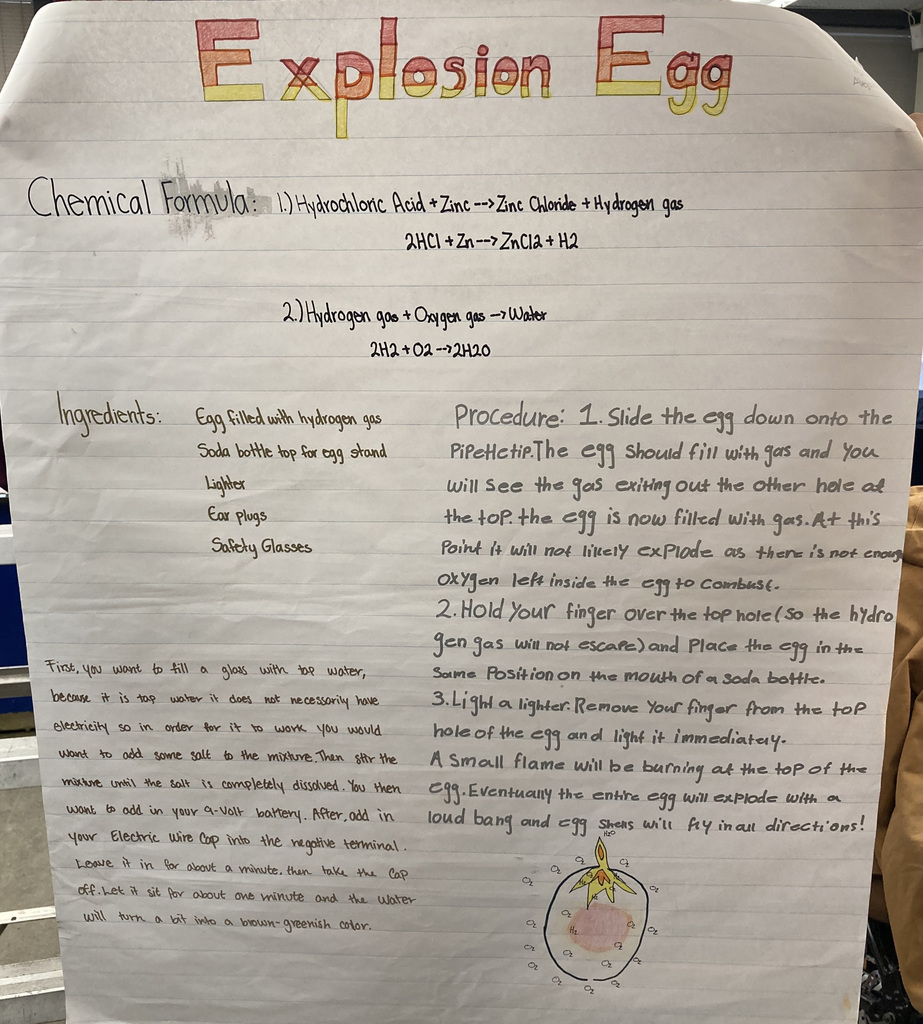 Mark your calendars! The 22nd Annual U-CAN HBCU Recruitment Fair is Monday, Sept. 13th from 4pm-7pm. This is a GREAT opportunity to talk with College Admissions Counselors and receive "on the spot" admission, scholarships & application fee wavers. Register to attend at:https://ucan_united_college_action_net.swoogo.com/Registration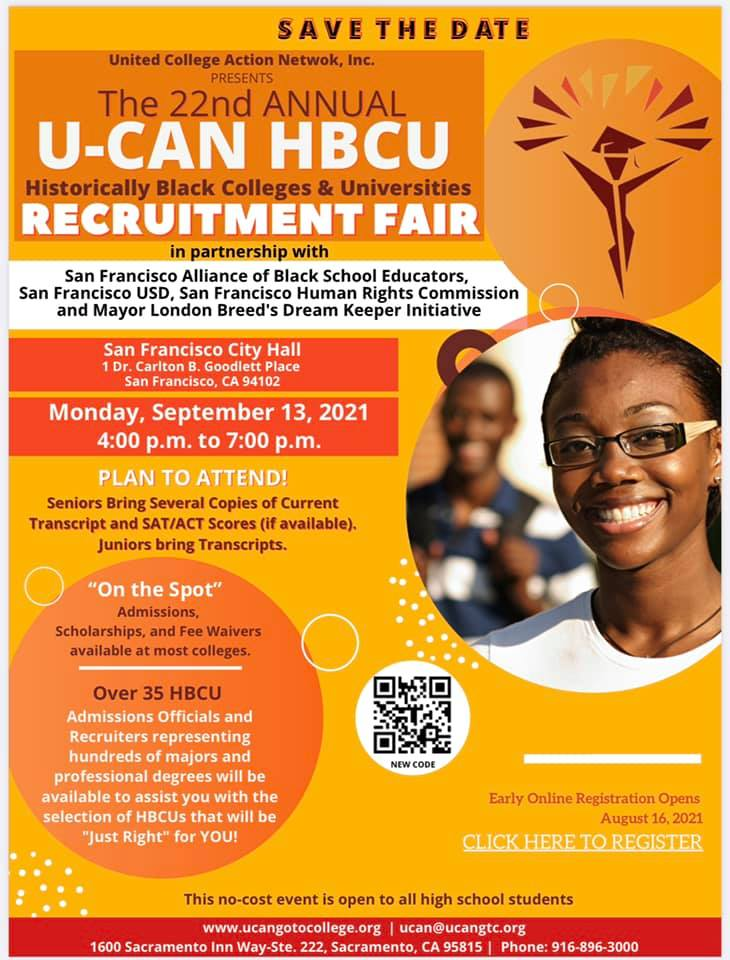 Mr. Brown's Algebra 1 class is using the slope intercept equation & their graphing knowledge to create a fun, interactive and educational way to bring students together for group work 🧡💙🦅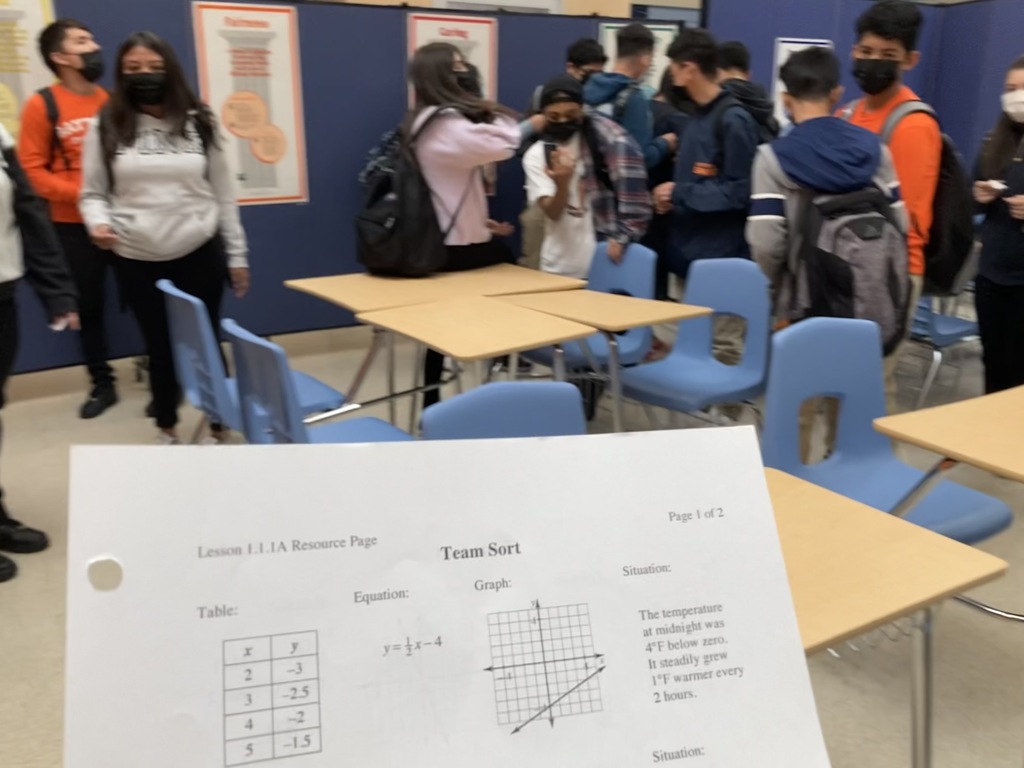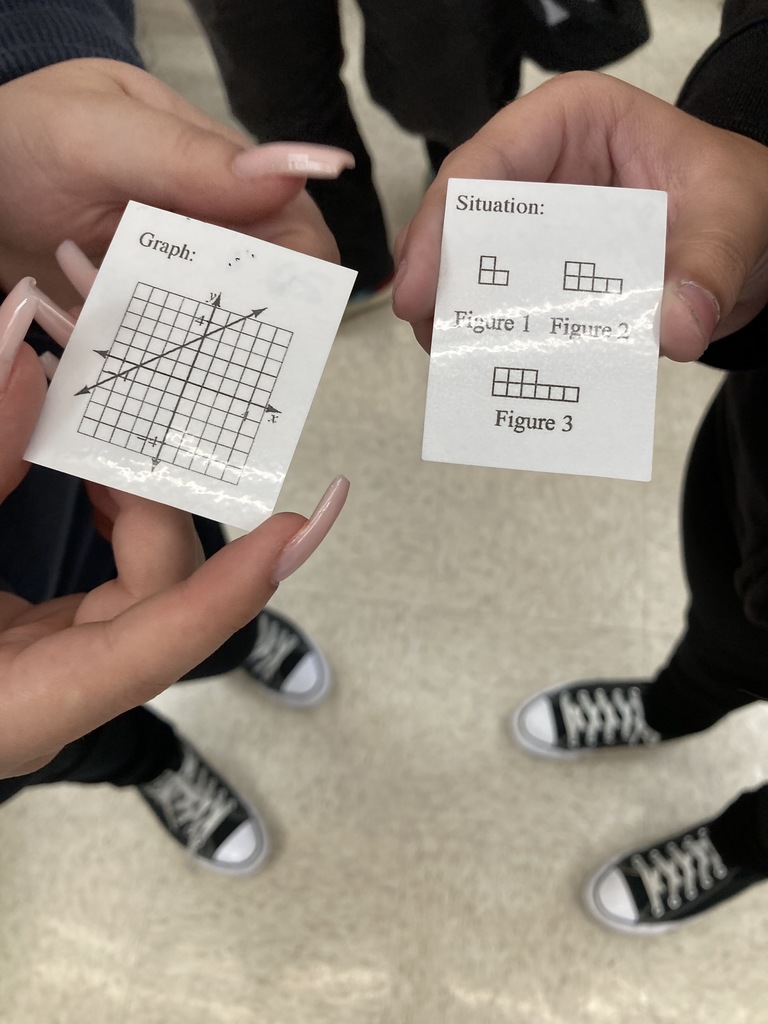 Shout out to Ms. Shin's English Classes for doing an AMAZING job creating their own virtual lockers utilizing their own creativity and Venn diagrams to showcase their personality and interests in a visual and written way ✏️📓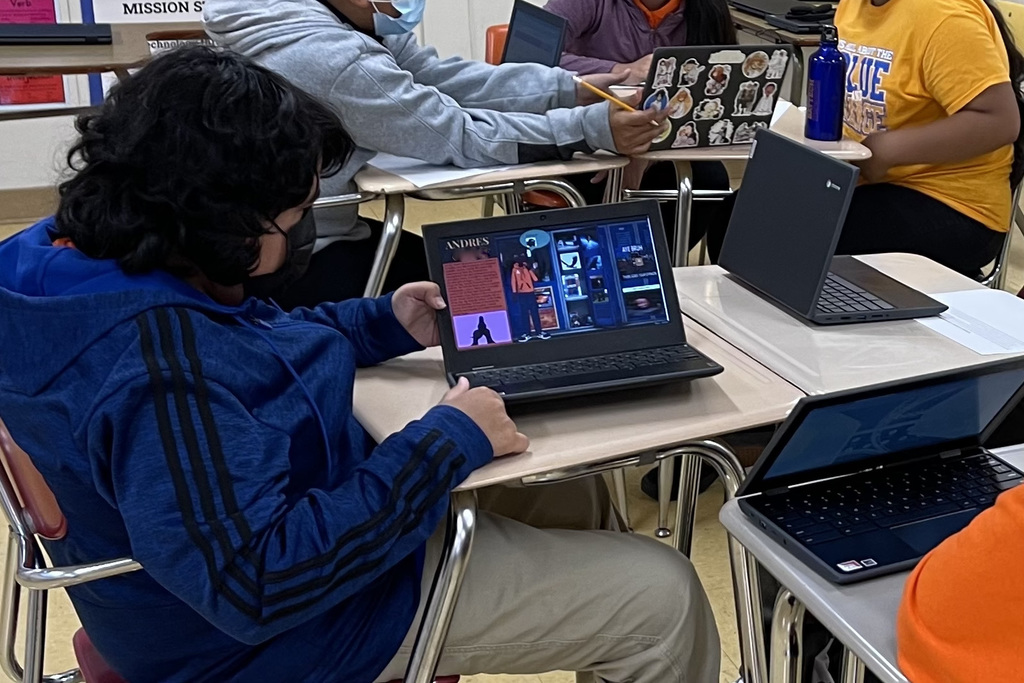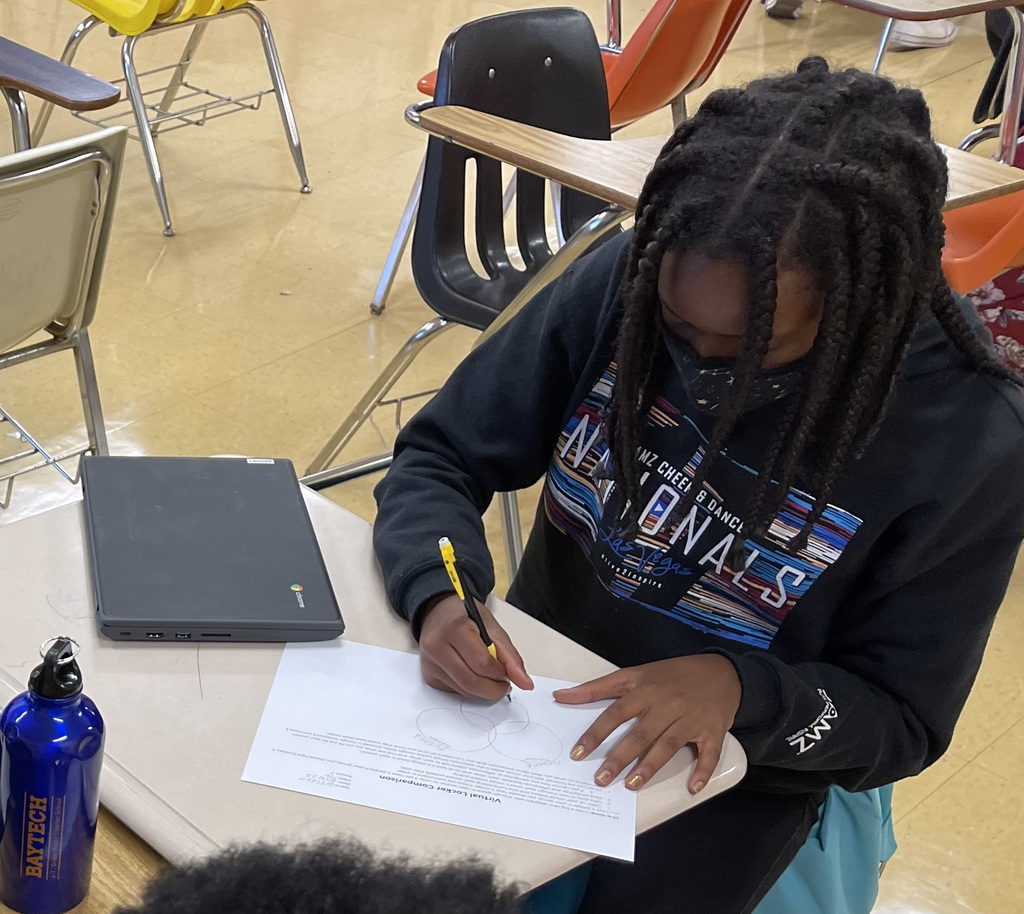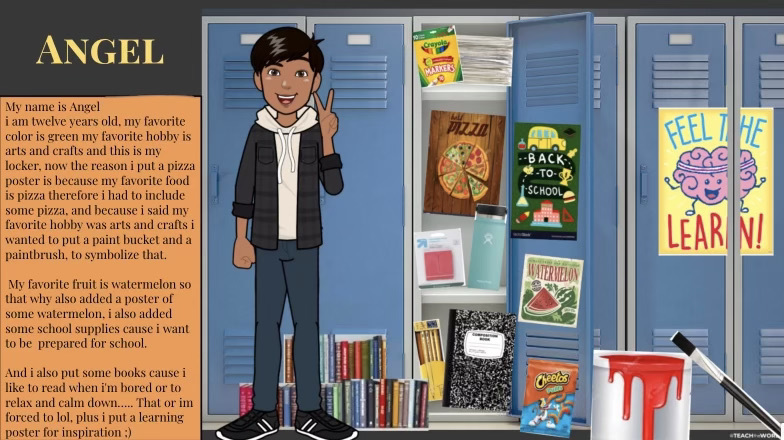 It is our 2nd week of the 2021-2022 school year and our Leadership Class is already working hard getting our bulletin boards up to date (because they haven't been updated in 16 months 🙃)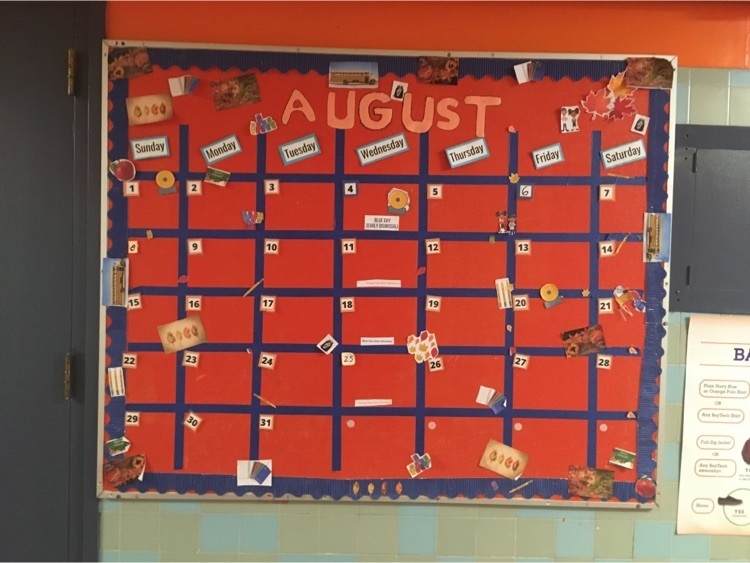 It is Back to School at BayTech!!! We are SO excited to see our students after 16+ months of planning to ensure a safe return to in-person learning 🧡💙🦅 You can also checkout BayTech on KPIX CBS Channel 5 to learn more about what we are doing to ensure a safe and successful back to school experience 🙌