EDIT MAIN
BayTech Men's Basketball Team 2019-20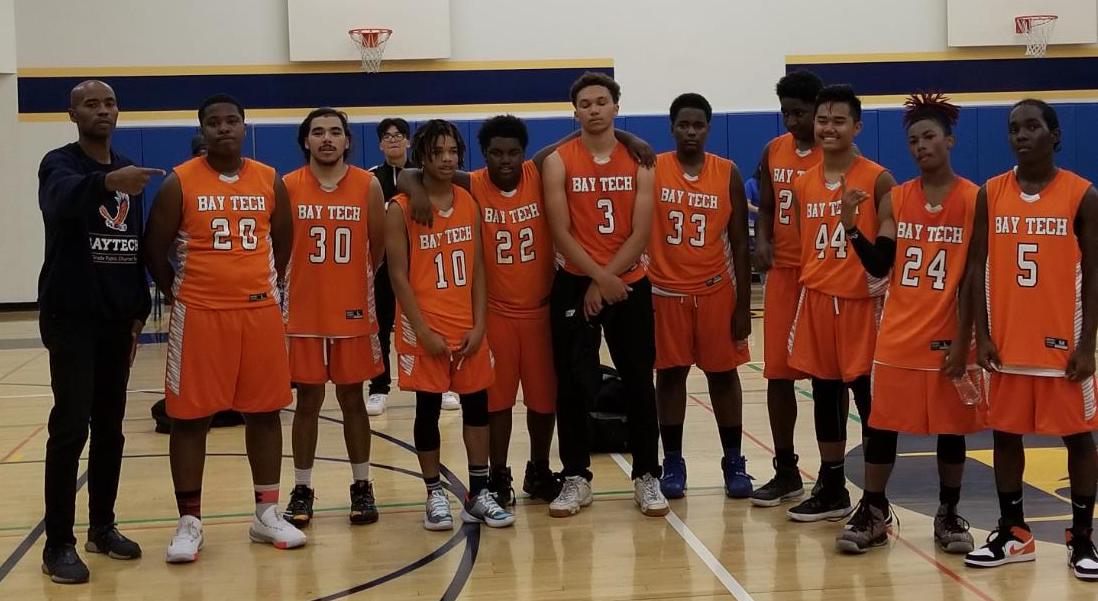 Men's Basketball Team 2019-20 Season (8-3)
Men's Basketball Coach: Coach Brown
Welcome to the 2019-2020 Basketball Season! My name is Michael Brown and I am excited to be taking on the role of Head Coach for the upcoming season. I would like to provide you with some information regarding myself, my approach towards the game of basketball, and the plan for the team for the upcoming season.
I have played basketball my entire life and having the opportunity to pass some of what I've learn along the way to the next generation of players has been one of the most rewarding things I've ever done. I am very passionate about the game, the process of the developing players skills, bonding a strong and united team, and developing good work ethics during practice and games. It is my belief that as the coach it is my role to ensure that all of this can be achieved while having fun along the way.
The objectives for the team and the actions of the coach will be focus on building confidence, selfesteem, discipline and a sense of commitment and pride in their team, community and themselves. These personality traits and qualities will benefit them at whatever level they play. I expect nothing less then their very best effort at all times and this combined with being the best team mate they can, is very important!
Women's Basketball Coach: Coach Sherly
My name is Brandon Shirley I come from a basketball family and played most of my life. I have been coaching girls and boys basketball on all levels for the last ten years and have enjoyed every minute of it the game of basketball is my passion and I want to coach in college in the future. I am very excited to be at Bay Tech coaching your girls and helping them learn the fundamentals of the game and helping the program create a winning culture. Any questions you may have, please don't hesitate to ask I'm very easy to talk to and look forward to meeting you all.